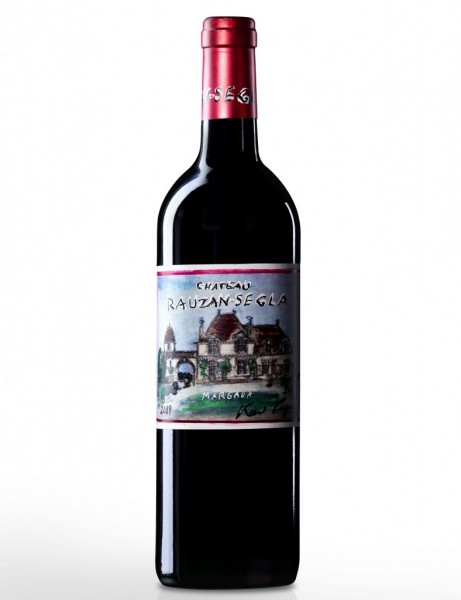 Karl Lagerfeld has his fashionable hands in everything. From his line at Macy's, to his beauty collab with Sephora, and most recently the launch of his masstige line 'Karl', he's now designing wine labels. He previously lent his likeness to the design of Coca Cola Light bottles, so this isn't a stretch. Also, the Château Rauzan-Ségla vineyard was acquired by the house of CHANEL in 1994, of which Lagerfeld is the creative director.
So to celebrate the 350th Anniversary of the Château Rauzan-Ségla winery, it was only natural that they would collaborate with Lagerfeld to design the label of the new vintage bottle of Grand Cru Classé Margaux 2009. The drawing is a rendering of the Château, as envisioned by Lagerfeld, and brought to life on the label.
This limited-edition wine is described as an "incomparable rich bouquet, with silky intense tannins and elegant taste, making [it] Grand Cru Classé an exceptional wine." It comes in a bespoke, exclusive, wooden presentation box and will be sold in retail stores this March for $129. It's also available now at Harvey Nichols stores and online, priced at £160.
Will you be buying this Chateau Rauzan-Segla legendary Grand Cru Classé Margaux for the wine snob in your life?
Click below to watch the video: