Last night, Glam hosted an event at Dream Dry celebrating the three 'B's': bloggers, Bailey's and blowouts! And is there any better way to spend "Hump Day"?


Glam invited a small group of bloggers, and a friend (hey Carmen!) to DreamDry Hair Salon – Rachel Zoe's blowout bar, to celebrate Bailey's latest flavored liqueur: Vanilla Cinnamon. When I arrived at the salon, I was greeted by a Bailey's Specialty Shot bar, where you could 'style' your own shot! How fun is that?! Or, you could just pick one of the "Most Stylish Shots of the Night", including my three faves from last night: the signature "Glamour Shot," (Baileys Vanilla Cinnamon, Goldschlager Cinnamon Schnapps + edible gold flakes) the "Rich & Famous" (Baileys Vanilla Cinnamon, Ciroc Amaretto + a Maraschino cherry) and the "Churro" (Baileys Vanilla Cinnamon, Smirnoff Sugar-Twist Flavored Vodka + a Cinna-Sugar rim).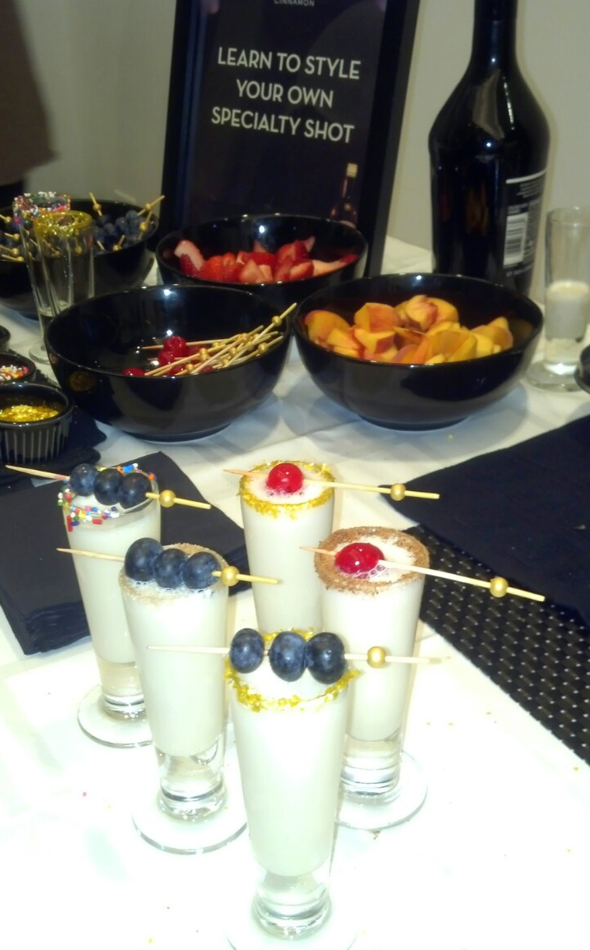 While sipping on Bailey's creative cocktails, we were each treated to salon services like blowouts, hair braiding, makeup and eyelash applications. I opted for a blowout, since the humid weather was putting a serious damper on my hair! My stylist, Sandie, got to work on my tresses, sharing some of her favorite products with me which was great since I'm a hair product junkie. Then we flipped through the look book for style ideas. I decided to go with beachy waves, since it's a look I can't ever seem to achieve myself. But Sandie and her Oribe products worked their magic and gave me the waves of my dreams! (I guess that's why the place is called DreamDry, huh?)


Check out my beachy, full-bodied waves: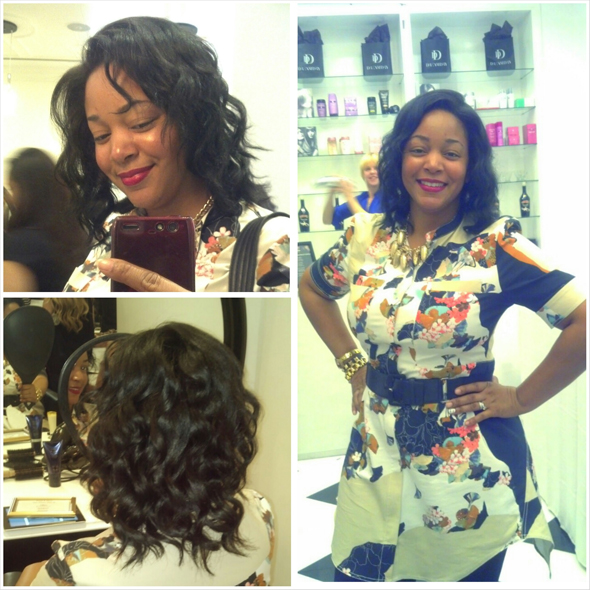 While getting the best blowdry/hairstyle ever, my friend Carmen and I each got a mini mani and tried a few other Baileys Vanilla Cinnamon shots, plus some yummy catered hors d'oeuvres. Then we did what all bloggers do – take tons of pictures to document the fun! And of course there was a photobooth! What would a blogger event be without one?!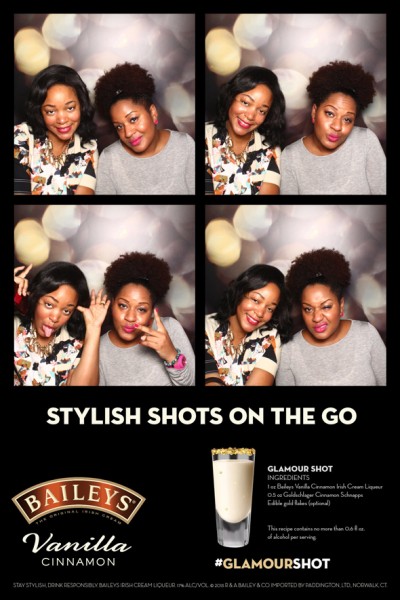 All in all, it was a super fun night. Who doesn't love to get glammed up while hanging with friends, and noshing on tasty bites while sipping on delicious cocktails?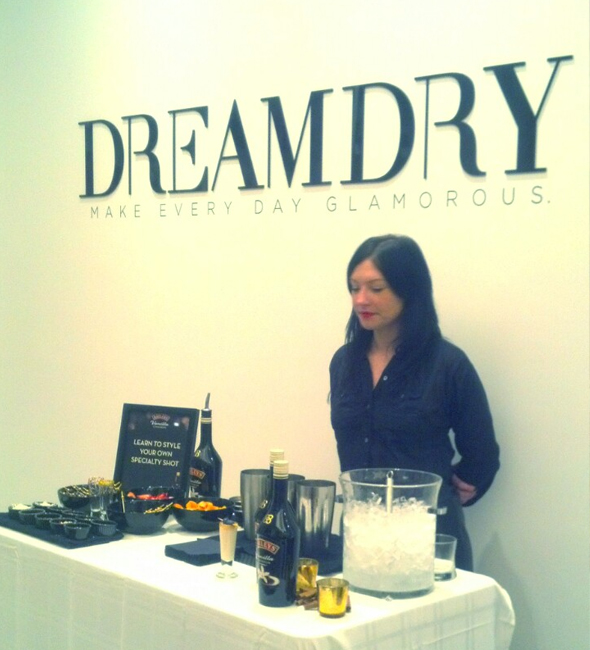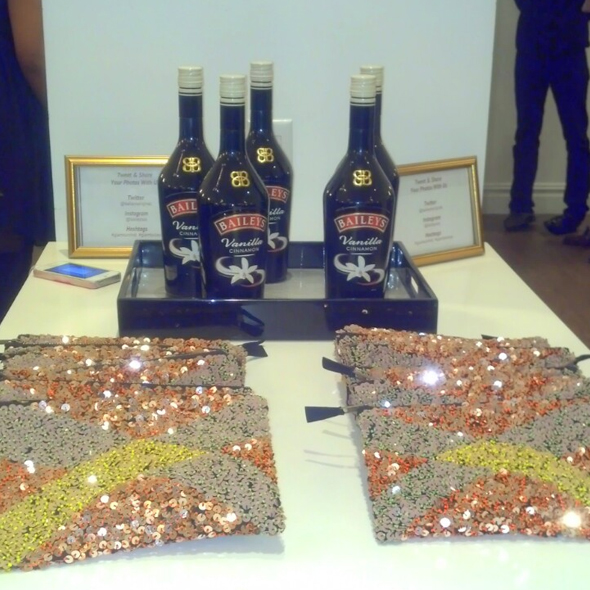 Baileys Vanilla Cinnamon. Stay Stylish. Drink Responsibly.
Disclosure: Compensation was provided by Diageo via Glam Media. The opinions expressed herein are those of the author and are not indicative of the opinions or positions of Diageo.