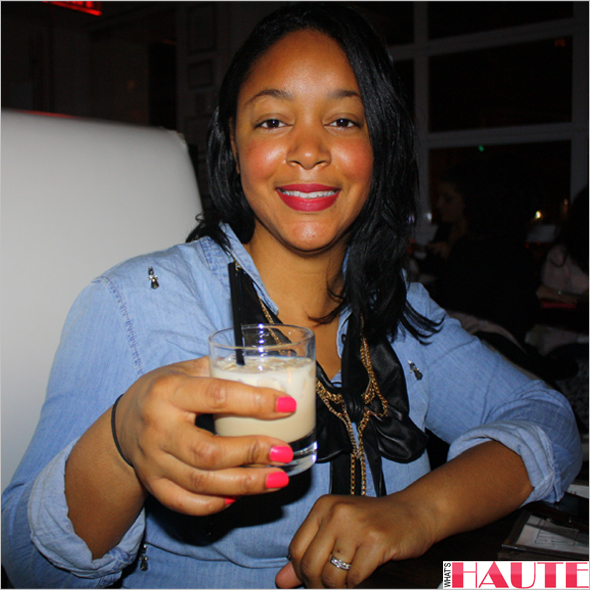 After a fun night out with bloggers and blowouts courtesy of Glam and Bailey's, I was given the chance to host my own girls night out to further celebrate Bailey's new Vanilla Cinnamon liqueur. And because one celebration wasn't enough for me, I had two!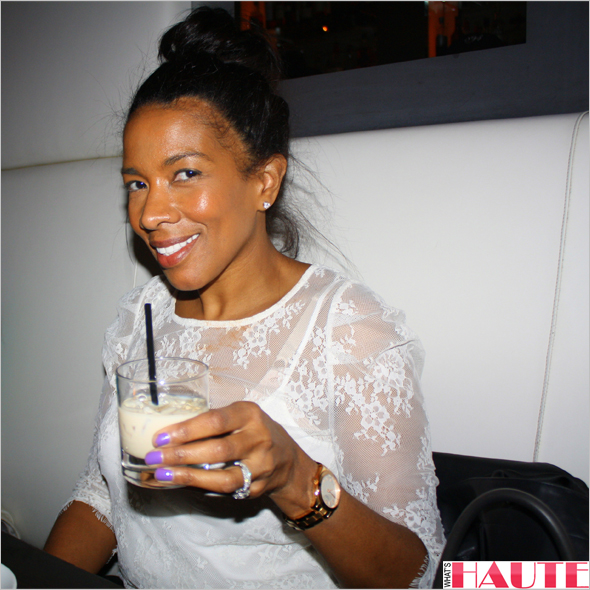 I recently attended Lucky Magazine's Fashion and Beauty Blogger (FABB) Conference with my friend Jonell. After a long two days of fashion and beauty fodder, we headed over to Cafeteria NYC to catch up over some comfort food and Bailey's cocktails. We started off with a simple Bailey's on the rocks while we waited for our food. At the event at DreamDry, there were various options for mixing your own 'stylish shot' but Bailey's on the rocks is so rich, creamy and smooth, you really don't need any additional mix-ins!
The food arrived and we quickly tucked into it – with more Bailey's to accompany it, of course. We shared Cafeteria's famous Mac 'n Cheese Trio; Jonell got the Shrimp & Grits and I got the yummy Braised Short Rib Tacos. And more Bailey's, of course!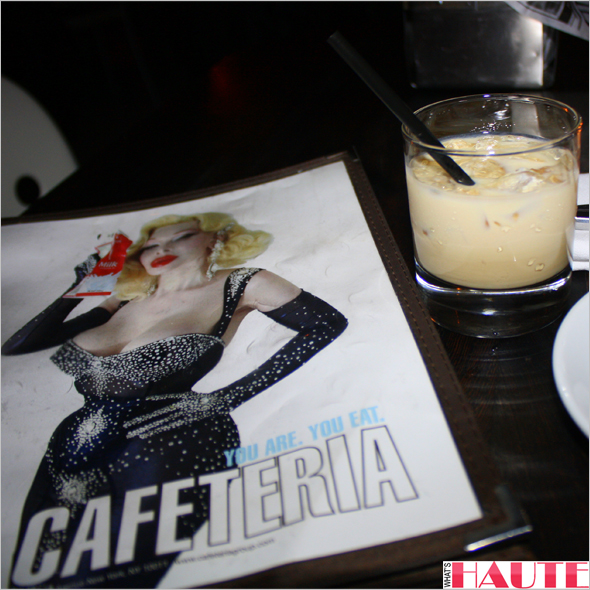 Several weeks ago, I also had a fun 'girls night in' when I went home one weekend to visit my family. It's hard for us to get together between work and school and other life events, so when we do get together, we love to get together with everyone to relax by watching movies and playing games. My sister and I added some Bailey's Vanilla Cinnamon to the mix and we all had a great time!


I can't wait for holiday get-togethers wit family and friends. I know what I'll be bringing to get the party started: Bailey's Vanilla Cinnamon!
Baileys Vanilla Cinnamon. Stay Stylish. Drink Responsibly.

Disclosure: Compensation was provided by Diageo via Glam Media. The opinions expressed herein are those of the author and are not indicative of the opinions or positions of Diageo.