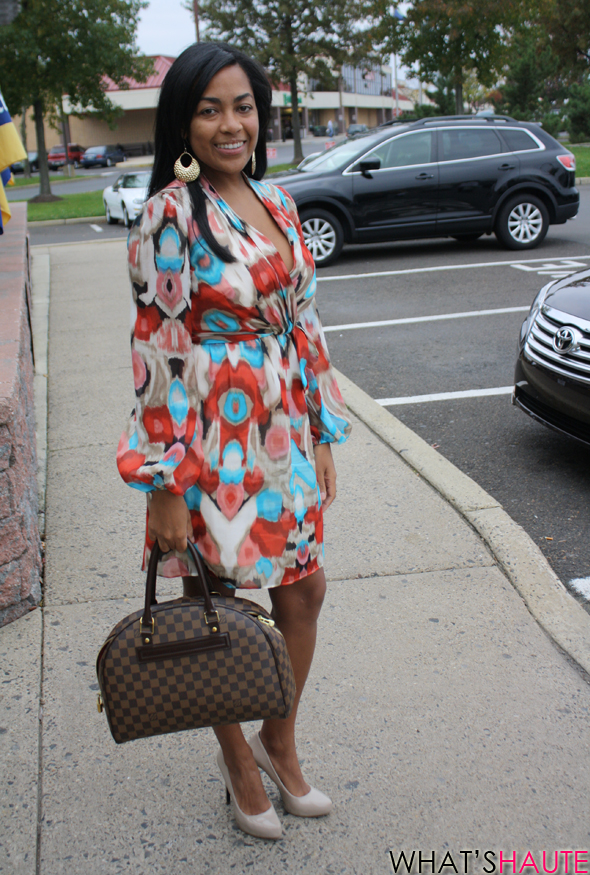 Haute Girl: Carmen
Location: Philadelphia
Occupation: Communicator
Style summary: She believes a dress always is the right outfit for every occasion; she loves shoes – the higher, the better; and she's not afraid to stand out.
What she's wearing: Laundry by Shelli Segal dress, RACHEL Rachel Roy nude patent pumps, Louis Vuitton bag
My friend Carmen, who I have known since college, has always been a fashionista. You can always count on her to be dressed to the nines, from head-to-toe. She has a closet full of style staples, like chic dresses, haute handbags, statement jewelry and designer shoes. So it was no surprise that when I saw her at a friend's baby shower this weekend, she was rockin' them all. Her beautiful ikat print dress by Laundry needed no accessorizing – it was a statement dress that stood out on its own. But Carmen perfectly paired it with a contrast print Louis Vuitton Damier Canvas Duomo bag. She also rocked a pair of nude pumps (which every woman should own) and large gold crescent earrings. Carmen shows that you don't have to pile on layers of clothes or accessories to look fab. She kept her look simple in her four style staples and she looked simply chic!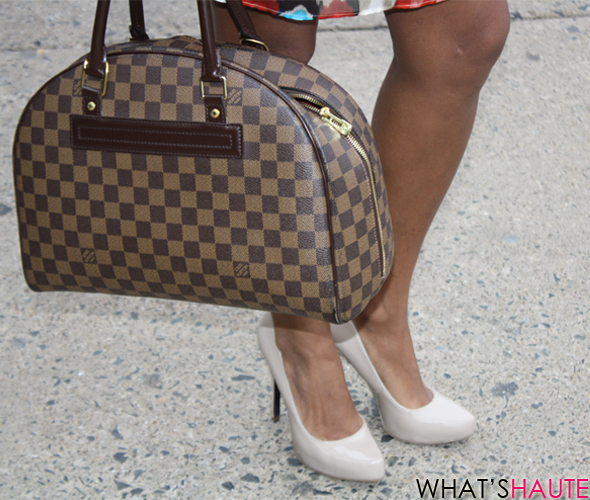 Shop her haute look: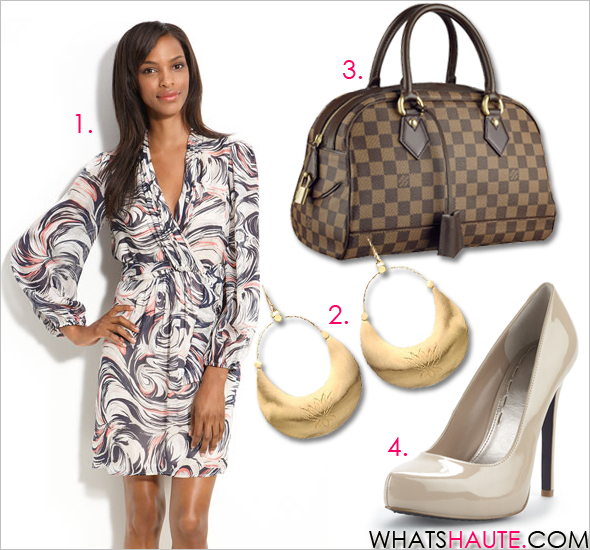 1. Laundry by Shelli Segal Print Chiffon Dress
, $99.97, Nordstrom
2. Satya Jewelry Medium Gold Vermeil Crescent Earring
, $88, Charm & Chain
3. Louis Vuitton Damier Duomo handbag, LouisVuitton.com
4. RACHEL Roy Carmelle Pumps
, $99 (plus 30% off at checkout), RachelRoy.com
Think you've got haute style? Share it with us! Girls and guys – send images of your haute looks to style [at] whatshaute.com or tweet us at @WhatsHaute!