We've said it before – we adore Rachel Roy's designer collections, as well as her own personal style. She's been popping up on red carpets everywhere in the season's hottest trend – colorblock, mixing colored pants with print or contrasting color tops and shoes, plus fun accessories – but it's always the pants that remain the focal point of our attention.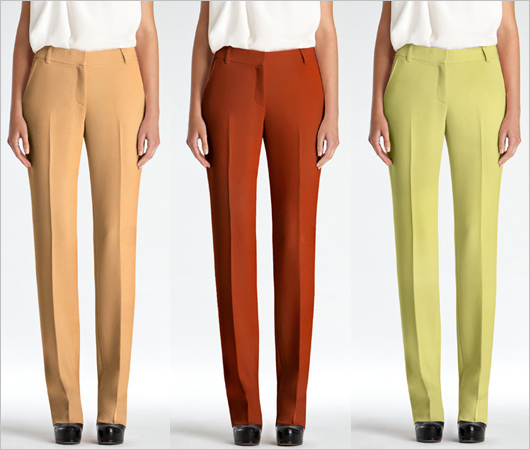 The Rachel Roy collection offers the perfect pants to add a pop of color to your fall wardrobe – the Crepe Colored Trouser. These straight leg, fully lined pants feature a zip front with button closure at the waist, and come in 7 lovely colors, like camel
, lime
, pink
, rhubarb
, mulberry
, yellow
and rust. Buy a few pairs so you can mix and match à la Rachel Roy-style to create even more looks for your wardrobe!
Buy for $298 at RachelRoy.com
.
Please note this item ships 9/10.