How many of you would love the opportunity to lunch with one of your favorite fashion designers and pick their brain? Just before the fashion week madness began, I was invited, along with a few other select bloggers and editors, to join Rachel Roy in her showroom to celebrate the launch of the Rachel Roy Spring 2011 Collection on RachelRoy.com
and preview some of the stunning pieces, (the collection is now available on her e-commerce site), and to sit down with her for an intimate lunch to discuss her life and passions, in fashion and beyond.
In addition to designing beautiful clothes for women, Rachel is a champion for women (and children), and throughout the luncheon she shared some personal anecdotes on what it's like working with some of the strong women she knows, who she has dressed (and would like to dress), tidbits about her favorite designers and the fashion industry, the people who inspire her, what she loves to read and how her daughter inspired a call-to-action to help the children of Pakistan.
Read on:
On developing the "Kindness is Always Fashionable" celebrity-signed tote:
"My daughter Ava was complaining about attending a new school and I told her that some children in the world were not fortunate enough to attend school. She asked what I was doing to help them. I decided that I should do something, and reached out to my parent company with the idea of creating the tote bag to raise funds to benefit the children of Pakistan*. I contacted friends and other people I respect to sign the bag and the support was amazing. I reached out to Oprah and she sent me her signature right away!"
*For each tote sold, Rachel Roy
will donate $20 to the U.S. Fund for UNICEF's disaster relief and recovery efforts for the victims of the floods in Pakistan.
On launching e-commerce for RachelRoy.com:
"I'm excited about e-commerce because that was the one thing with my website from the beginning, with the RACHEL Rachel Roy line, that I felt took it to the next level, and pushed it out there. Here's this brand, it's up and running; it's set…where as the designer line (Rachel Roy) takes so much more capital to get your it to an e-commerce position."
On online shopping:
"I personally do most of my own shopping, most of it, late at night, online. And so when I go onto different designers that I'm interested in, usually they don't sell (online), and now I know why – it takes so much to set up e-commerce. You can go to other websites to try to find the items but it's never the exact thing you would see in their lookbook."
On her favorite designers:
"I have so many and I'm such a lover of fashion. I love what Alber (Elbaz) does and I love him personally. With me, most things in my life go hand in hand, personally and professionally, so I love him because he truly loves women. His whole life at the House (of Lanvin) is dedicated to making women feel good about themselves. He also pains himself with his work, and I have so much respect for him. For him it's a life choice; it's what he wants to do. And I love that he's a trailblazer. He started using very thin fabrics to do certain silhouettes before anyone else was doing them. And he wants the woman to outshine the clothing and feel good in the clothing.
I love Rick Owens a lot as well. I'm so into opposites, and I'm so fascinated by him, and his life and his muse, who I love. He also pains himself with his work; he's so dedicated to what he does.
I have respect for fashion designers in general because you have to give up so much of your life to do a good job at it, and if you have children, it's even more time-consuming to balance all of that."
On mentors in the industry:
"There are women like Diane (von Furstenberg), who literally will take you under her arm like a mother hen and will tell you "This is too much, you don't need to do this." I'm 37 but I still feel like a little girl when she does that. And I love that she's just so generous with her life."
Her favorite reads:
"When it comes to blogs, I love Man Repeller, of course! Outside of fashion, I'm a huge follower of Deepak (Chopra) and I follow him on Twitter. I think he's so enlightened and he tweets so many times a day, and they're all so helpful. I actually stop what I'm doing sometimes and just check in with him because it puts me in the right frame of mind and I go back to work and balance my mind and can keep it all in perspective. The stronger we are mentally and physically, and the happier we are and the more balanced we are, the better we can be at our jobs and with our families."
On Michelle Obama wearing Rachel Roy:
"I like that she picks everything herself. She selects items without being swayed from anyone and makes choices the same way we do – she picks what she feels good in. She mixes things up the way I haven't seen a First Lady mix things up before. She makes brave choices, particularly with the designers that she picks."
Who she loves to dress:
"Michelle Obama, of course! Also, Diane Sawyer – because I'm a huge fan of hers. She's as gorgeous as she is brilliant. She has this way of talking to you and looking in your eyes and making you feel like you're the most fascinating person she's ever met, and making you feel like she really cares. I got to dress her and she was so humble. I also love dressing Iman – she has a strong point of view and she knows exactly how something should look on her. I like dressing smart, cool women."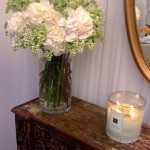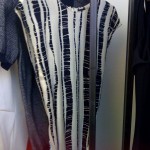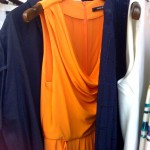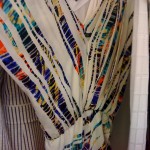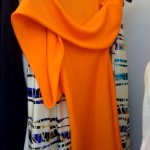 Special thanks to Rachel for having us in her showroom! And don't forget to shop her new Spring 2011 looks and e-shop at RachelRoy.com
!
—
For as long as I can remember, I've been obsessed with stories of entrepreneurs – from how they got their start onto the path leading to where they are now. I especially love to read stories of women who saw a need and acted on it to fill a void in the marketplace. As such, I've decided to create a space to showcase women entrepreneurs on What's Haute, called 'Women On Top'.