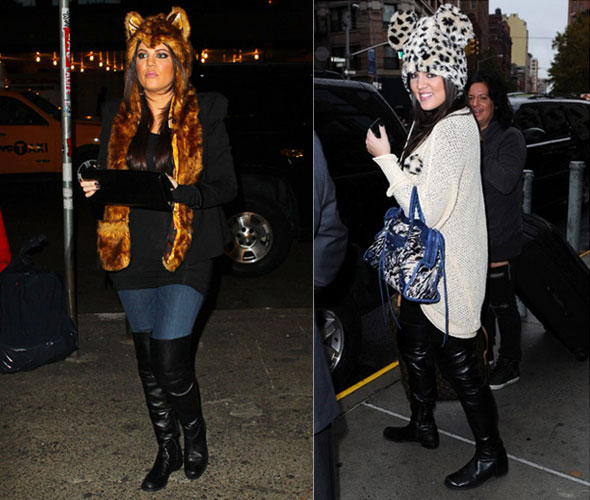 We first saw Khloe Kardashian sporting a hat resembling a stuffed animal around Halloween. We dismissed it as a cutesy costume, but then she took the look to the streets a few more times. Ke$ha, Lindsay Lohan, and Fergie have become fans of the furry and weird hats too, and voila – a new winter trend was born! We haven't seen hats like these since we were kids, and perhaps the new fashion trend is to wear in adulthood whatever you wore as a child (remember the adult onesie?). We're not sure if we love or hate these weird, stuffed animal-like winter hats, but secretly we have to admit they are kinda cute. Check out our faves below: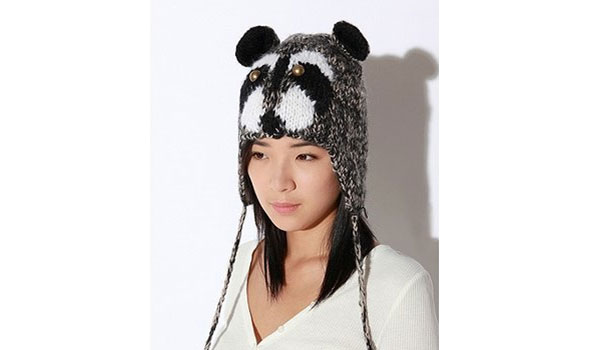 Cooperative Woodland Earflap Hat, $34, Urban Outfitters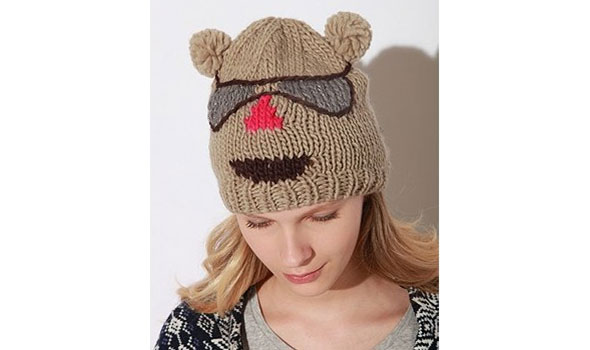 Cooperative Animal Beanie, $28, Urban Outfitters

SPIRITHOODS Snow Leopard (Product Blue) Half Hood
, $69, http://www.revolveclothing.com

Sauce Mickey Ears Hat in Black
, $44, http://www.revolveclothing.com
And just for additional fun:


Marc By Marc Jacobs Miss Marc Intasia Hat in Cherry Red, $58, http://www.revolveclothing.com
What do you think of the weird winter hats trend? A do or a big fat don't? Haute or not?
Get more What's Haute – Follow us on Twitter and 'Like' us on Facebook!