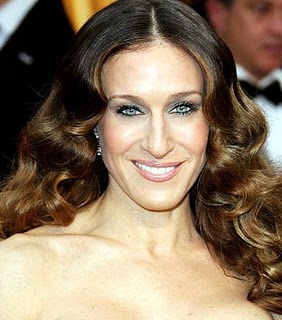 What is the latest and greatest in hair color? A great highlighting technique that actually works in your favor if you have some root re-growth! It's called Ombre and it's been gaining popularity among celebrities like Sarah Jessica Parker, Lauren Conrad, Gisele Bundchen, and Camila Alves.
Ombre is hair painting and literally means 'shaded or graduated in tone'. When hair is painted in Ombre, it is a gradual dark-to-light, or light-to-dark effect that emphasizes the root area, as well as the tips. Long-lasting, from 3-6 months, Ombre is best achieved when it captures a natural sun-kissed look.
Luckily for those of us in the NY area, Mizu New York Salon has a number of colorists that specialize in color techniques such as Ombre. A client visiting Mizu for Ombre will have a customized consult that will result in a hair color that flatters both their skin and hairstyle.
Ready to get your summer hair in fall shape? Visit Mizu New York online at www.mizunewyork.com and get more information on Ombre as well as other services offered at this full-service salon.