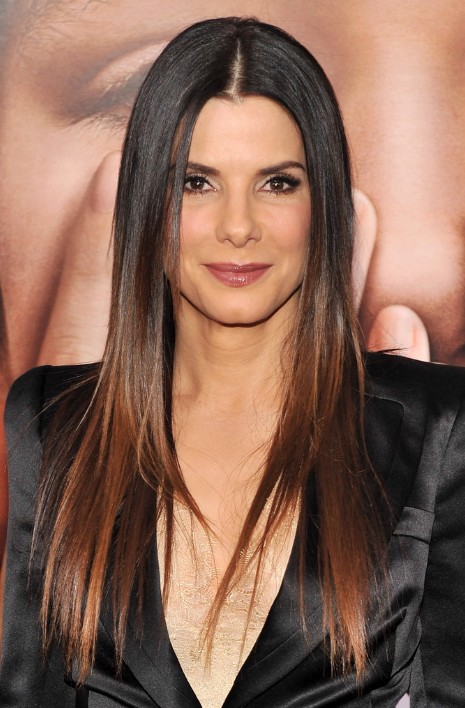 I had a great time at the International Beauty Show (IBS) in New York City last week. I loved seeing all the current beauty trends and products available on the show floor. There were some celebrity sightings too, which were really exciting!


Ombré hair is a huge trend right now. If you don't have the length you need to achieve this look, She by SO Cap USA has real human hair extensions in ombré that are amazing! These extensions are not damaging to your hair, look very natural, and are easy to care for. She by SO Cap USA also has a great new Argan hair care line that keeps your natural hair as well as extensions in perfect condition. For African-American women, they offer a new Ebony line of extensions that were very impressive. Whatever your hair color or type, there is a gorgeous extension that can enhance your look without damaging your hair. I gave it a try with a 'Pink Hair for Hope' extension in hot pink. Every year SO Cap USA offers these pink extensions with proceeds going to the American Cancer Society. You can call She by SO Cap USA at 1-877-855-4247 to find a salon in your area that sells their products.

Ever wanted to paint your nails with diamonds? Well, for $250,000 you can, with jewelry designer Azature's Black Diamond Nail Polish! If that doesn't fit your budget, you're in luck because Azature has also created an affordable line of black diamond nail polish at just $25 a bottle. Inside each bottle is a real black diamond! The collection features gorgeous colors including canary, pink, and black diamond. Visit Azature.com for information on ordering a bottle of this indulgent polish. I bought the pink and absolutely love the way it sparkles!
I stopped by the Magic Sleek booth to learn more about their chemical-free hair straightening and I was so excited when they offered to do the treatment on my curly hair. I'd never had any straightening before and didn't know what to expect. Their 3-step process is formaldehyde free, using natural extracts from the Amazon rain forest. It took about two hours I now have amazingly soft, shiny hair that is straight and gorgeous. I will review this product in the coming month. I can't wait to show you how great my hair looks, thanks to Magic Sleek!
These are just a few of the amazing products I saw at the NYC International Beauty Show. I have many more to share with you in the coming month. I hope you'll find something new to treat yourself to and add to your beauty routine!