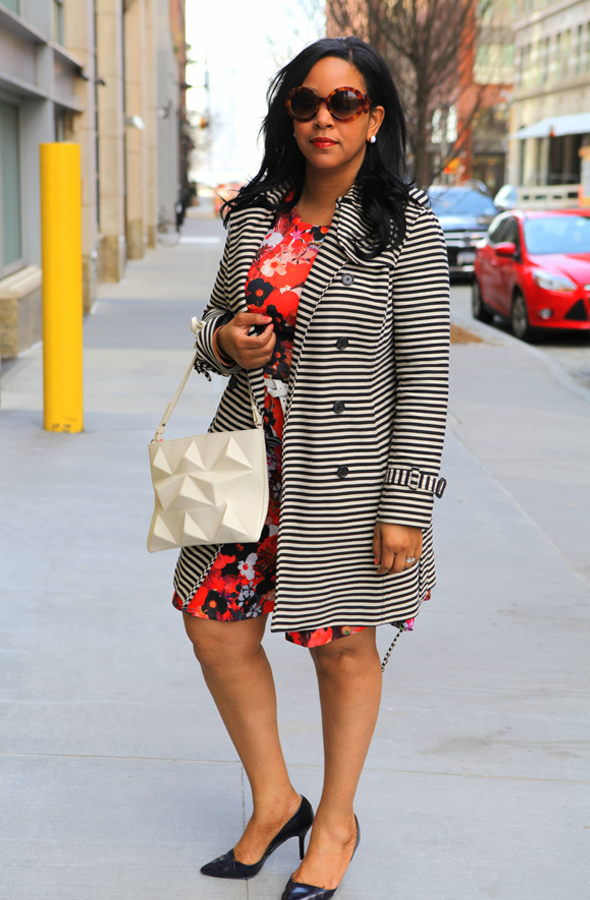 I'm still trying to master the art of print mixing and I think I'm finally getting the hang of it. I'm nowhere near Solange Knowles's level but I'm getting there! The key to successful print mixing is to pair your prints using one or two complementary colors as the base. For my look, the base color was navy with touches of cream, and I worked around that. It was pretty simple to just pair a striped coat with a floral dress. It's a bit more challenging for me to pair a print top with a completely different printed bottom (and not look like a clown), but it seems to work well for others (like Solange and the models in the J.Crew Style Guide) so I'm going to give it a try sometime.
Love my nature inspired look? Check out the IFB Project #94 and the EPIC Facebook page for more nature-inspired looks!
Have you mastered the art of print mixing?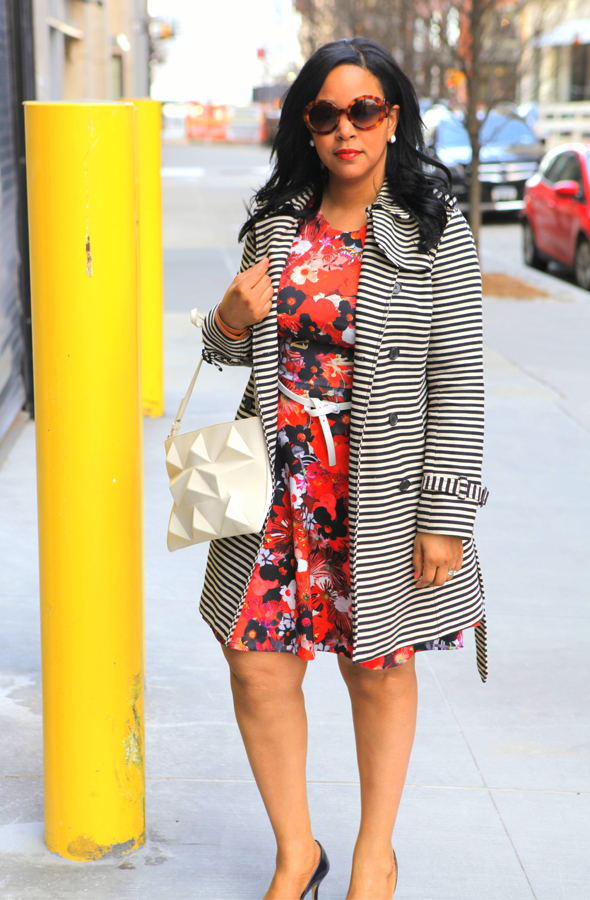 What I'm Wearing:
Prada 'Baroque' Round Sunglasses
LOFT striped trench
H&M floral dress & studded belt
Hermes 'Hapi 2' wrap bracelet
Zara clutch
Zara d'Orsay pumps (similar here)
MAC Lipstick in 'Chili'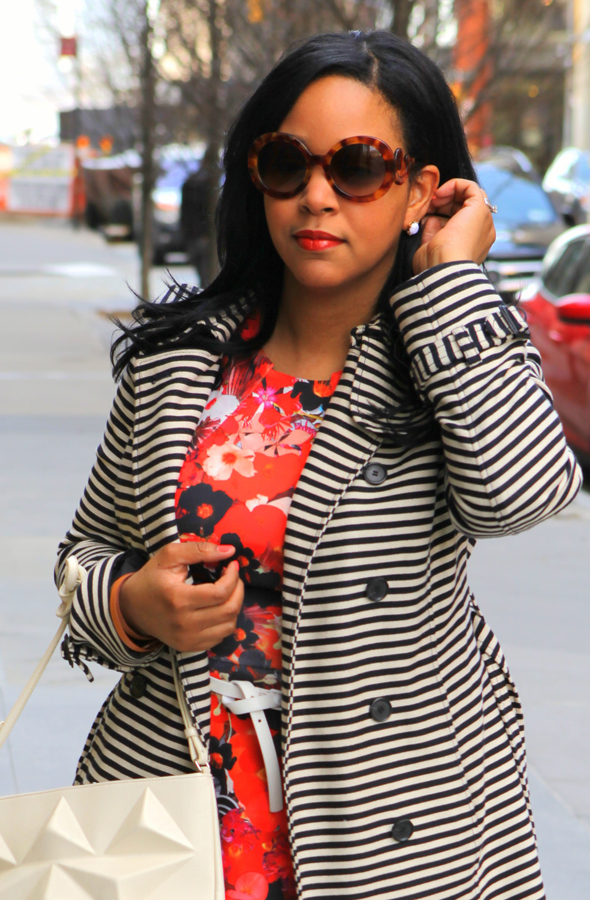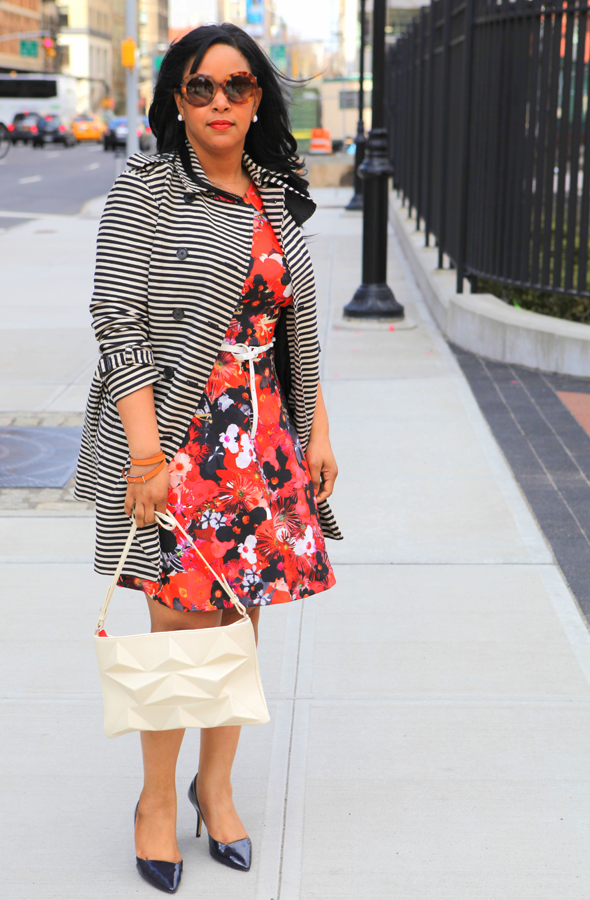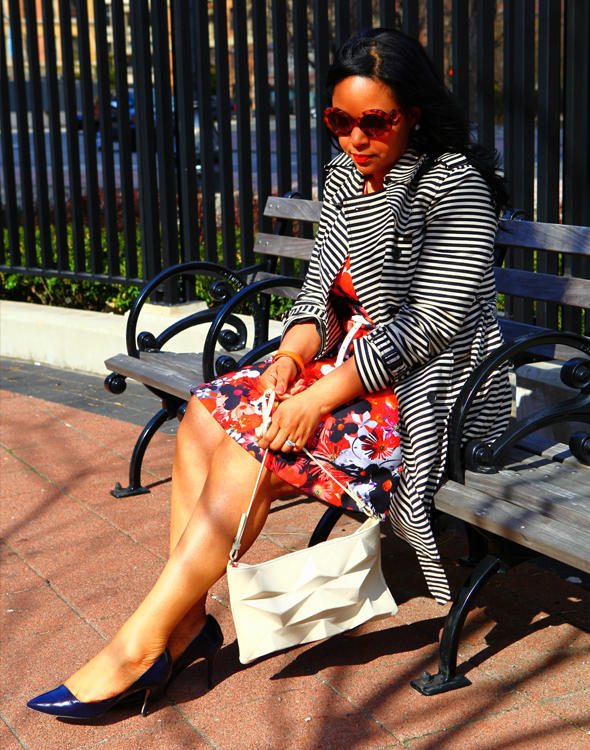 Get the look: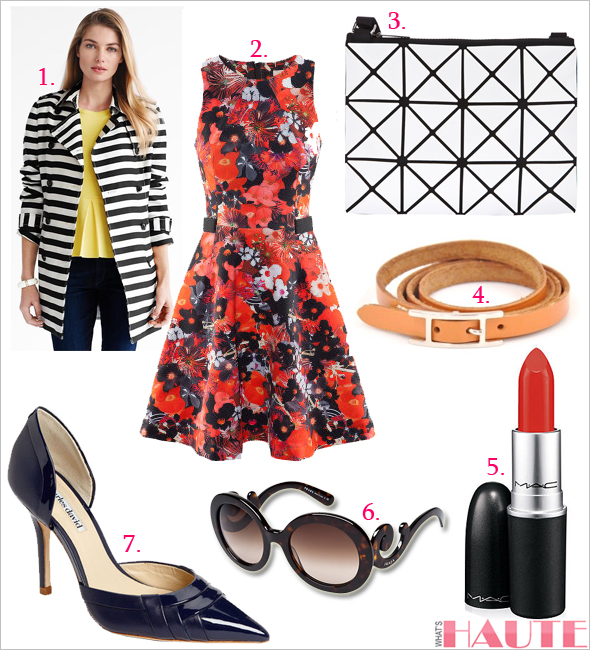 1. Banana Republic Monogram Striped Trench
2. H&M Floral Dress
3. Bao Bao Issey Miyake panel shoulder bag
4. Hermes 'Hapi 2' wrap bracelet
5. MAC Lipstick in 'Chili'
6. Prada 'Baroque' Round Sunglasses
7. Charles by Charles David 'Galactic' Pump