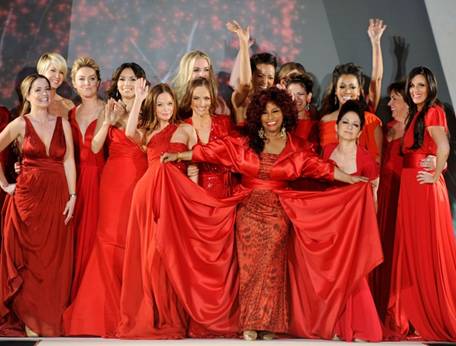 Next week I'll be attending The Heart Truth 2013 Red Dress Collection Fashion Show. This annual show is a Mercedes-Benz Fashion Week staple, featuring celebrity women walking the runway in gorgeous designer gowns. In the past, participants have included everyone from Cicely Tyson to Heidi Klum and Kim Kardashian, all wearing gorgeous red gowns by designers like Oscar de la Renta, Zac Posen and Christian Siriano. It's always a lot of fun, but brings light to a more serious matter: heart disease.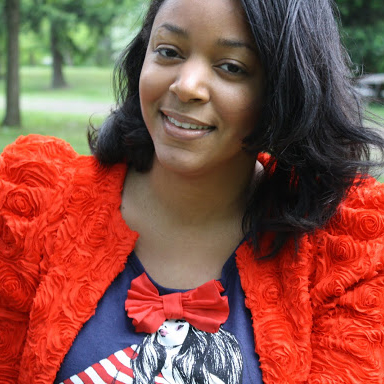 Today, Feb. 1 is the 10th annual National Wear Red Day, a day to help raise awareness about heart disease. Heart disease is the No. 1 killer of women, causing 1 in 3 deaths each year. That's equivalent to approximately one woman every minute – a scary statistic! But the good news is that it's mostly preventable! Here's a few things you can do to keep your heart healthy:
Check your cholesterol. Artery-clogging Low-density lipoprotein (LDL) cholestorol is bad while and High-density lipoprotein (HDL) is good, as it helps to remove excess plaque from your arteries.
Check your blood pressure (BP). A normal BP for the average woman is 120 and under for systolic (the top number) and 80 and under for diastolic (the bottom number).
Lose weight. Excess weight can lead to increased risk of heart disease.
Stop smoking. It also increases your chances of developing heart disease.
For more information, visit The Heart Truth website, and follow on Twitter. Check them out on Facebook too, where you can submit your red-themed look, play with their interactive 'Red Dress Yourself' app, see the celebrities in past years' red dress shows, plus get resources that can help you learn more about heart disease and how you can take action toward having a healthy heart!
The Red Dress® and National Wear Red Day
The Heart Truth® created and introduced the Red Dress as the national symbol for women and heart disease awareness in 2002 to remind women of the need to protect their heart health, and inspire them to take action. National Wear Red Day promotes the symbol and provides an opportunity for everyone – men and women alike – to unite in this life-saving awareness-to-action movement by wearing anything and everything red!