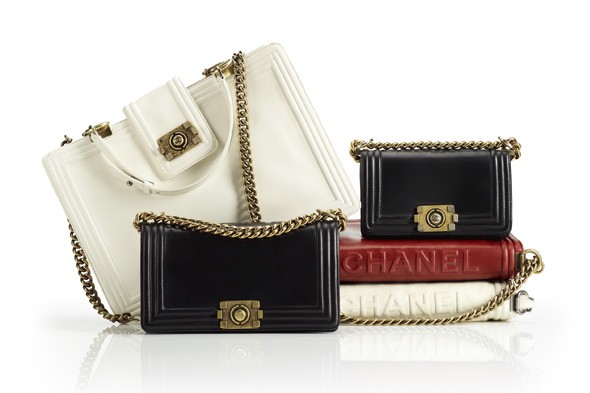 Ladies, get your names on the waiting lists now. Chanel's new 'Boy' handbag line will be in stores this Fall and this new covetable collection was inspired by the most unexpected source: a hunting cartridge. According to the New York Daily News, designer Karl Lagerfeld drew inspiration for the new collection from Coco Chanel's boyish personality and style. Apparently, wearing hunter's cartridges were her thing. Also, she was quite enamored with menswear, using men's underwear to make dresses.
The collection, named after Coco's former love Boy Capel, features various sizes of rectangular shaped bags, with flap closures and chain straps. It may sound like your usual Chanel Flap bag, but the signature diamond quilted leather is absent and in place of the interlocking 'C' logo, there's 'Chanel' stamped in relief on the bottom of each bag. The glazed calfskin bags will come in red, gray and ivory, and will retail at $2,500-$4,300.
Available in Chanel boutiques in September.