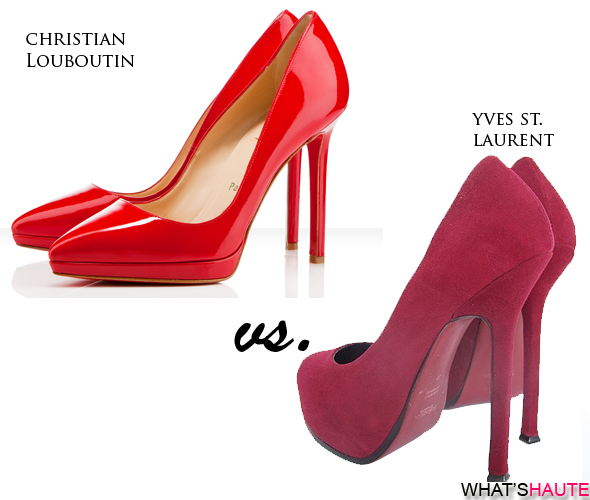 Christian Louboutin is a force to be reckoned with when it comes to famous footwear; now he's proving that he can be a force in the courtroom as well. The shoe designer, known for his iconic shoes with red lacquer soles, is suing another iconic brand, Yves Saint Laurent, for alleged infringement and counterfeiting of the trademark soles. The cost of this alleged infringement? $1 million.
The lawsuit targets four YSL styles — Tribute, Tribtoo, Palais and Woodstock – which happen to be sold alongside Christian Louboutin shoes in stores like Barneys, Bergdorf Goodman, Neiman Marcus, Saks Fifth Avenue, and Nordstrom.
According to the NY Post, the lawsuit says that "consumers would regularly come into stores with pages torn from magazines demanding 'the shoes with the red soles' or relating them to the celebrities seen wearing them in the magazines."
We wonder how this is going to play out in court. We know the difference between a Christian Louboutin shoe and an YSL shoe – without even looking at the sole, but the trademark red bottom IS what sets Louboutin apart. What are your thoughts?