My first job ever was working in a hair salon. So ever since then, I've had an unhealthy obsession with hair care and hair products. My apartment is stocked with shampoos, conditioners, styling products, gels, mousses, hair tools, etc. Yes, I am a hair product junkie!
I recently received products from Pantene's Truly Relaxed line to add to my beauty arsenal, including Pantene® Pro-V® Truly Relaxed Intense Moisturizing Shampoo, Pantene® Pro-V® Truly Relaxed Oil Crème Moisturizer, Pantene® Pro-V® Truly Relaxed Lightweight Shampoo and Pantene® Pro-V® Truly Relaxed Moisturizing Conditioner. I've used products from the line before and they are some of my favorites. They are specially designed for relaxed African-American hair, to protect against breakage and future damage.


Since my hair has been dry thanks to the cold weather, it needs a lot extra nourishment, so I started by washing my hair with the Intense Moisturizing Shampoo. The shampoo is great – it moisturizes and detangles so your hair is much easier to comb through. Next, I used the Moisturizing Conditioner, which I left on my hair for about 10 minutes to really let it soak in. After rinsing, I slicked the Oil Crème Moisturizer through my wet hair and dried and styled it. The Moisturizer really makes your hair bouncy and lightweight – it looks like you just left the salon! And it feels so strong and healthy. This is a product line that I'm definitely keeping in rotation. I mean, who doesn't want strong, bouncy and beautiful hair?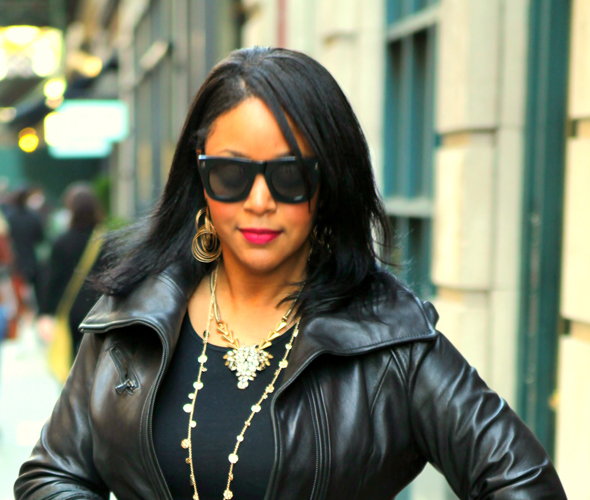 Have you tried Pantene's Truly Relaxed line? What do you think of the products? And which is your fave?
Get more info on the line on Pantene's website, Facebook page and YouTube page.
Disclosure: This post was sponsored by Pantene through their partnership with POPSUGAR Select. While I was compensated to write a post about Pantene Truly Relaxed, all opinions are my own.