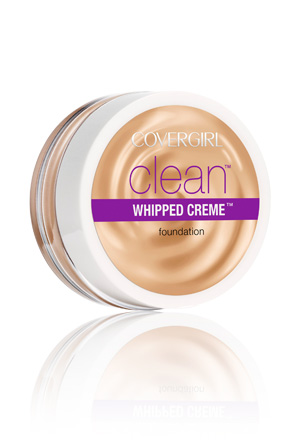 While shopping the other day, I came across a display featuring some new CoverGirl makeup. I decided to give them a try, and they are perfect additions to my summer makeup routine. Whenever I see whipped or mousse makeup, I'm always intrigued. I've used some that are full coverage, and some that are more of a BB cream. I always love that airy, mousse texture though.
CoverGirl Clean Whipped Crème Foundation is a hydrating, light mousse make-up that delivers sheer matte coverage. This formula is 100% breathable and does not clog pores. If you are feeling a little dry skin from too much sun, or your face is oily from the humidity, this foundation will moisturize your skin without an oily, shiny finish. It offers a natural look, while keeping your skin moisturized. There are 10 different shades, so you can find your perfect match.


I also grabbed a new CoverGirl eyeliner called Ink It! Perfect Point Plus. There are some great neutrals, like black charcoal, and cocoa as well as gold, silver, and aquamarine. These liners are awesome! I have been using the cocoa liner and it glides on smooth without dragging or pulling and lasts all day without any creasing. The precision is great, and you can create some great looks with these eyeliners. They really do look like they are 'Inked'!
Check out and shop these products and more at Target.com.
I love adding some warm weather-friendly cosmetics to my makeup bag! Do you like to lighten up on your makeup routine during the summer?