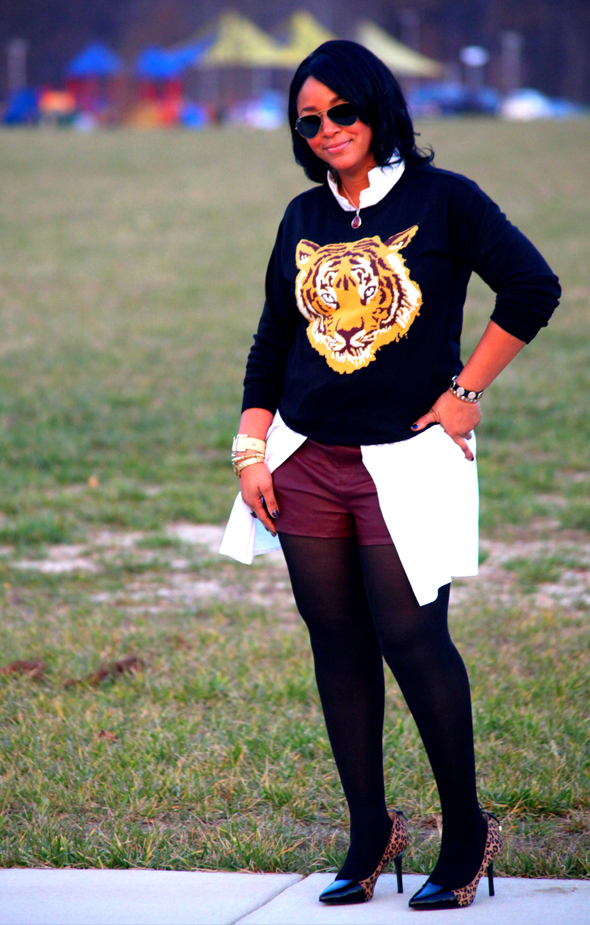 I am one of those people who likes to wear things that don't make sense for the season, like open-toed boots, sandals with tights and short-sleeved sweaters in the winter, and closed-toe boots and long-sleeved shirts with the arms rolled up, in the summer. So the concept of leather shorts is right up my alley. Shorts in the winter don't make much sense but leather does, so for me it's the perfect practical, fashionable marriage!
While home for Thanksgiving, my brother and sister laughed at me when I announced I was going to rock my new leather shorts – they pictured all sorts of crazy images of bikers and the like – but were pleasantly surprised at and approving of my final look. It was unseasonably warm over the holidays anyway, so why not throw on a pair of shorts?
Would you wear shorts in the winter, leather or otherwise?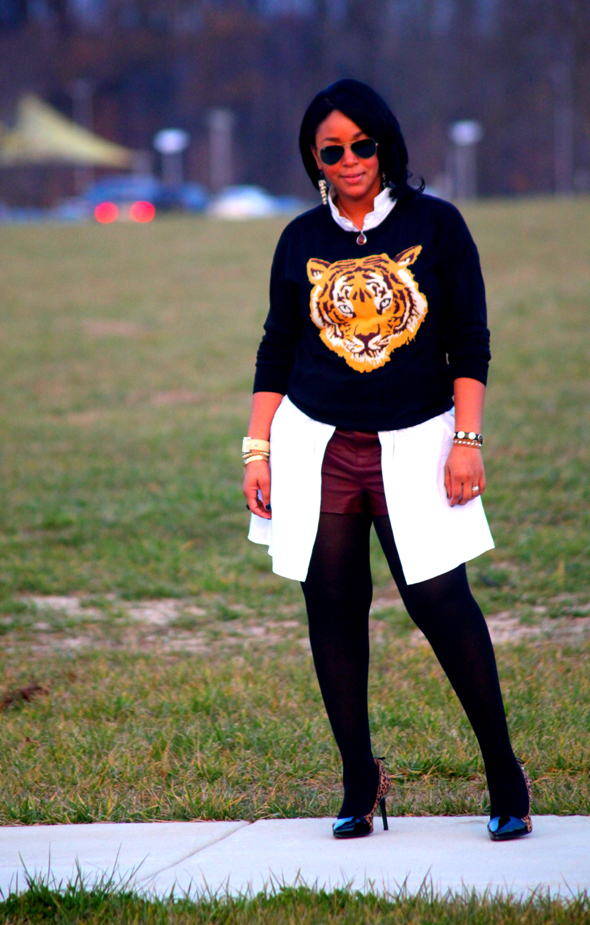 What I'm wearing:
Striped trench: LOFT (sold out, similar here)
Tiger Sweater: ASOS
White blouse: old, via ideeli
Oxblood Leather Shorts: ASOS
Tights: Hue
Levity Jalone Cheetah Pumps: DSW
Ray-Ban Aviator sunglasses
Jewelry: Sterling Silver Wonderland Red Teardrop Pendant in Scarlet, courtesy of Ippolita; bracelets: BCBGeneration, Joe Fresh, ASOS, Matt Bernson and random , Pulsar watch