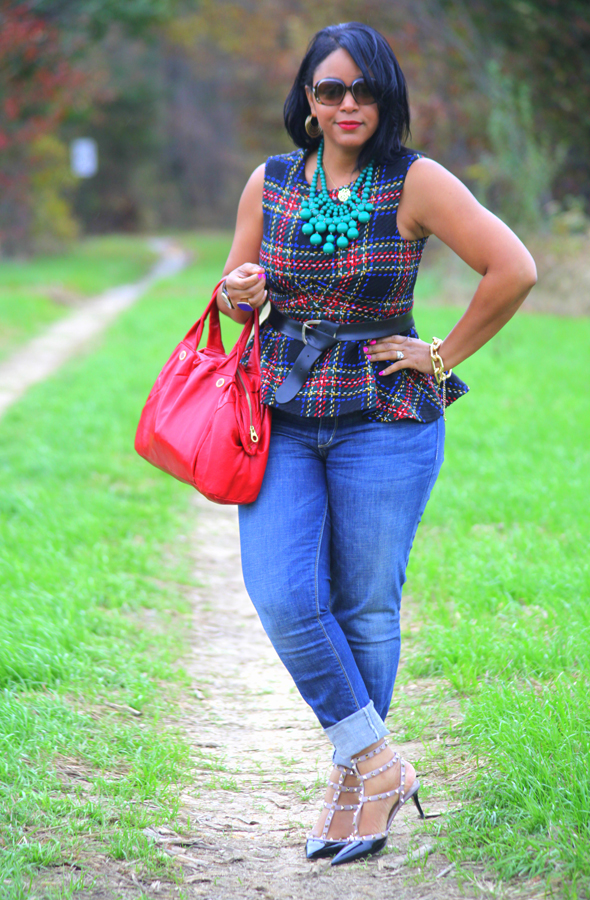 I was heading back to New York from Washington, D.C. when Hurricane Sandy just started in that area. The previous day and earlier that morning it was sunny and warm. When I stopped on a local road in Maryland to take these pictures, the chill was just settling in and the rain just beginning. We managed to made it back to New York safe and sound, as the storm wouldn't hit our state, New Jersey and other states until the following evening.
As you know, many were hurt in some way by the hurricane. If you can, please donate your time, money, food, goods, blood, whatever you can, to help the victims of Sandy. Personally I like to donate to the Red Cross for disaster relief but am looking to donate in other ways too.
How were you affected by Hurricane Sandy? Share with us below.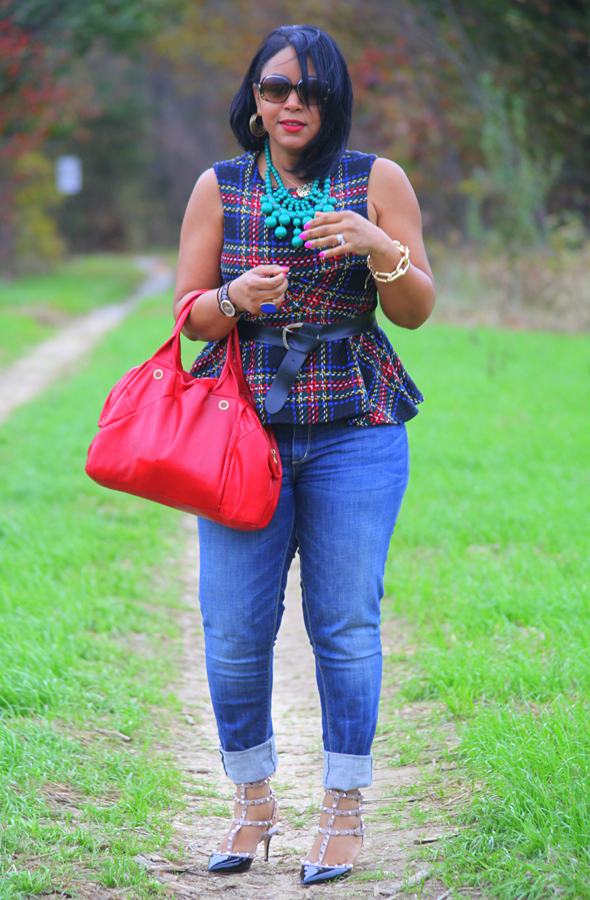 What I'm Wearing:
Sunglasses: Fendi
Shirt: ASOS Tartan peplum top
Jeans: Seven7
Shoes: Valentino Rockstud Pumps (also in pink, red and animal print)
Bag: Marc by Marc Jacobs satchel
Necklaces: Charming Statements "Love" Monogram Necklace (via HauteLook); Baublebar Emerald Bauble Bib Necklace
Other jewelry: ASOS Chunky Link Chain Bracelet; Express ring
Lips: NARS Velvet Matte Lip Pencil in Cruella