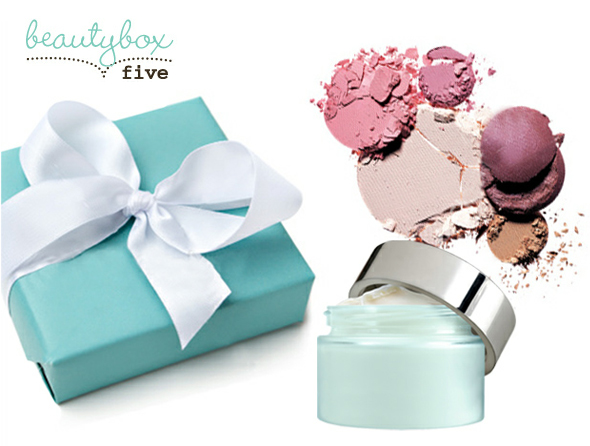 Looking for an affordable way to try new beauty products? Look no further than Beauty Box 5, (or BB5) a monthly service that delivers an assortment of beauty items to your doorstep each month. For just $12 a month, you will receive 4-5 products from brands such as Blinc, Skyn Iceland, Supergoop, La Fresh, and Freeman.
I was so excited to see what would arrive as I waited for my first BB5 delivery. I was not disappointed when I opened it. There was a nice assortment of products to cover all my beauty needs. My box contained Pssssst! Dry Shampoo, Travalor Refillable Perfume Spray, Lavera Mango Milk Hair Treatment, Supergoop SPF 30+ Face and Body Lotion, Becca Eye Tint, Skyn Iceland Angelica Line Smoother, and Weleda Almond Soothing Facial Cream.
I was really happy to get such a wide array of  sun care, skin care, hair care, travel-size and makeup products. I also was not familiar with a lot of these brands so it was a great way to be introduced to them. My favorite item in the box is the Travalor Refillable Perfume Spray. It is very easy to fill up, and allows me to take my favorite fragrance on the go. I also love the Supergoop SPF 30+ Lotion. It is the perfect sunscreen and the travel size fits perfectly in my beach bag. This week I'm looking forward to using the Lavera Mango Milk Treatment to revitalize my hair after a day at the pool. Another great product is the Pssssst! Dry Shampoo, which helps keep your hair fresh in between washing.
Beauty Box 5 is a great value. The products are varied and many are deluxe-sized. If you are looking to add some beauty surprises to your mailbox each month, visit Beautybox5.com where you can sign up for a monthly subscription.
Which beauty products are you hoping to sample this summer?