We recently chatted with Susan Beischel, Designer and President of skin, a luxurious line of loungewear and underwear that transcends to 'every-wear'! Made of soft, refined materials in lush pima cotton gauze, organic superfine pima cotton, terry and jersey, and baby Alpaca silk, these casual yet elegant pieces include details like raw edges, natural dyes and colors, in never-before-seen styles that just float on the body. Susan Beischel's range of garments are the perfect weights and shapes, and trust me when I say, you'll want to live in 'skin' every day!

What's Haute: Tell us about 'skin'. How did you come up with the concept/brand?
Susan Beischel: I came up with the concept and brand because I was looking for something comfortable and sophisticated, yet sensual and modern, that fit the way I wanted to dress. And it wasn't in the market. I was also looking to scale down in size and effort: I didn't want to change my closets, I didn't want to rotate my clothes from season to season, I didn't have a lot of space in my closet, and I no longer wanted to own a lot of things. I wanted a wardrobe that would serve many purposes, that would go many places, and that would allow me to be myself; to be comfortable and appropriate in many settings. I wanted to be fashionable yet "seen" for the person I am, not the print I am wearing and I didn't want to feel like I was wearing the latest costume.
WH: What kinds of items can we find in your current collection?
SB: Items for 24/7 dressing. Underwear, t-shirts and camisoles, chemises and dresses, yoga pants and cardigans, lounge pants, layering tees, robes and wraps, and tubes and skirts for beach or boardroom. Gowns for opening night or for ending the day.
WH: What's your inspiration for next season's collection?
SB: 'Cloak yourself in kindness.'
WH: What's your favorite way to wear 'Skin', and which item is your favorite piece?
SB: My favorite way to wear skin is to wear my robe as a business blazer, the same robe/wrap as a day dress, or then as a yoga wrap, and my robe/wrap is my favorite piece!!!!
WH: Besides 'Skin', what are your top 3 favorite brands/designers?
SB: My favorite brands/designers are the brands that care about my health and healthy living. I love Buddha Chocolate, a brand of organic artisinal dark chocolate bars made locally in Brooklyn and sweetened with locally grown honey. I love Intelligent Nutrients, an organic cosmetic brand, because I can trust all of their products to be healthy and non-toxic for my body, and the scents are soothing to my senses. For fashion I love Ann Demeulemeester for orginality, sophistication, and creative genius.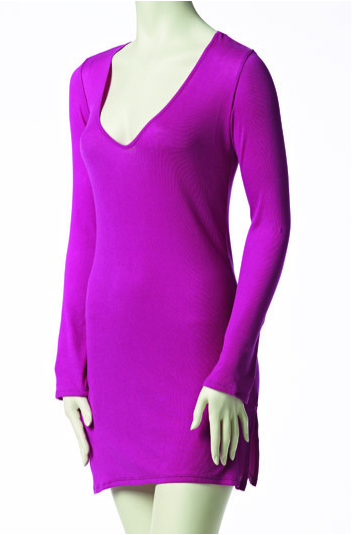 Skin sent me their Ribbed Tunic for review. Made of 100%superfine ribbed pima cotton, this top is one of the softest, most comfortable ones I've ever owned! The Violette color is vibrant (my photos don't do it justice!) and the cut is relaxed yet flattering. And did I mention how soft it is? I wanted to lounge around in it all day!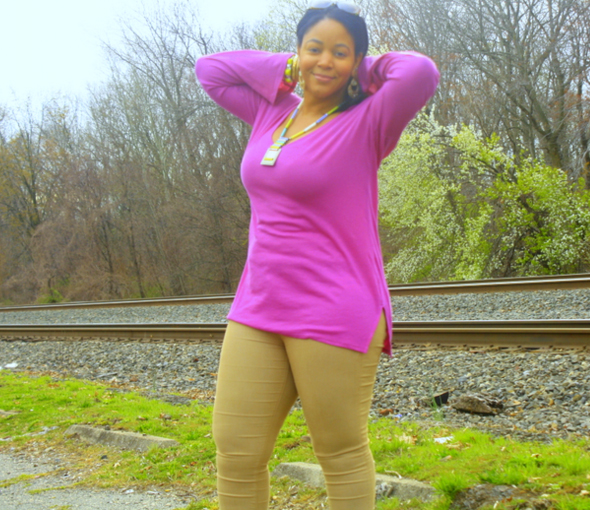 Check out the full collection of luxurious loungewear and underwear at skinworldwide.com.
*Special thanks to skin for the tunic and the interview!
—
For as long as I can remember, I've been obsessed with stories of entrepreneurs – from how they got their start onto the path leading to where they are now. I especially love to read stories of women who saw a need and acted on it to fill a void in the marketplace. As such, I've decided to create a space to showcase women entrepreneurs on What's Haute, called 'Women On Top'.