Mercedes-Benz Fashion Week may be long gone but the styles we saw on and off the runway still linger in our minds! We style stalked spotted fashionistas and fashionistos in their natural element – Lincoln Center – and snapped pics of their haute looks to share with you. We saw sparkles, bright colors, lots of fur, nonagenarian fashionistas, models, and even a streaker! Check out some of the wildest, most daring and most fashionable peeps we saw at New York Fashion Week.
We met Helena from Brooklyn Blonde, who looked stunning in pink and blue colorblock!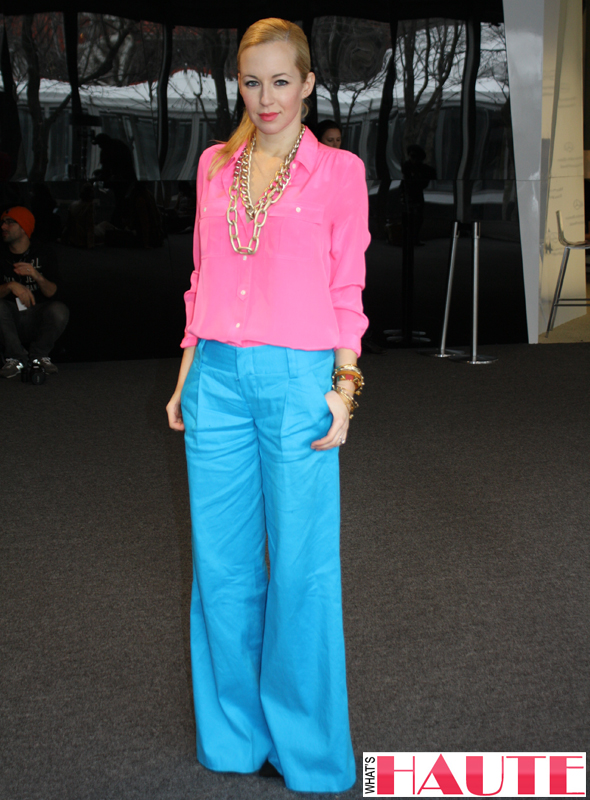 We loved the way this lady played up nude tones with a bold blazer and a bright red lip!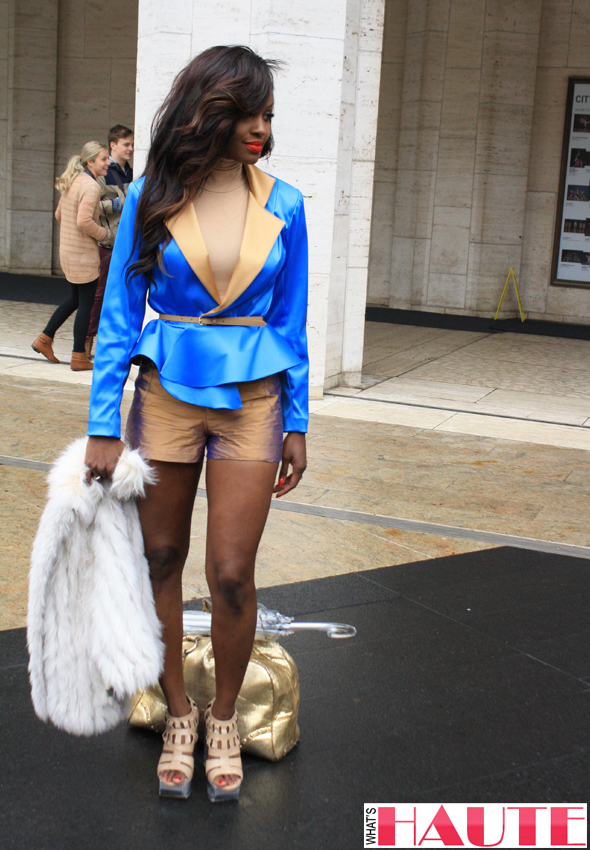 We also loved Toccara Jones' (America's Next Top Model) vintage glam look at STYLE 360.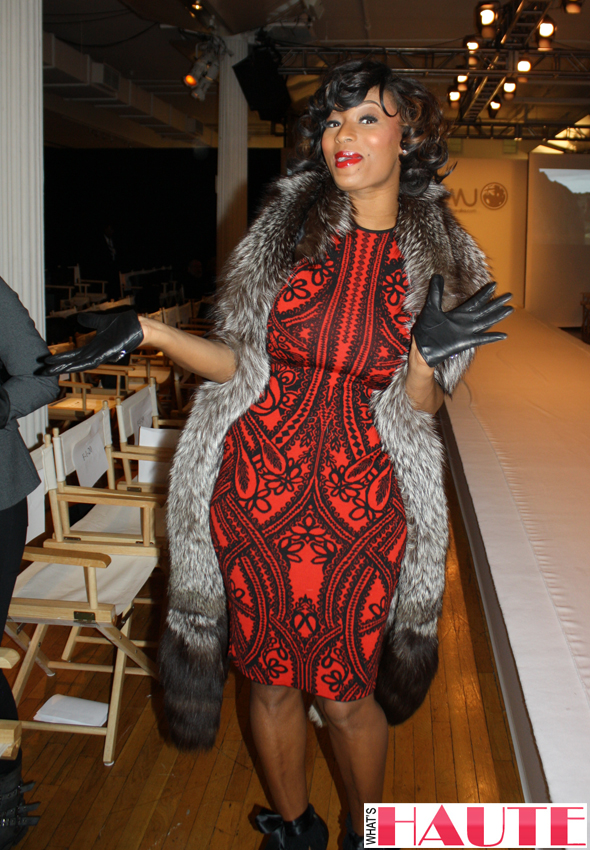 This lady caught our eye with her print turban, wild fur collar and colorful clutch!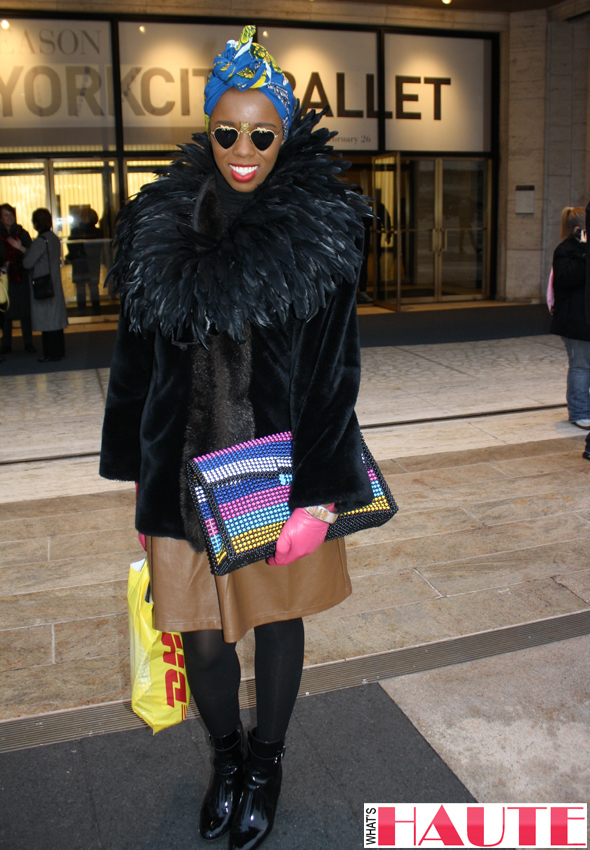 TV Host Cognac Wellerlane described her style as 'like a disco ball':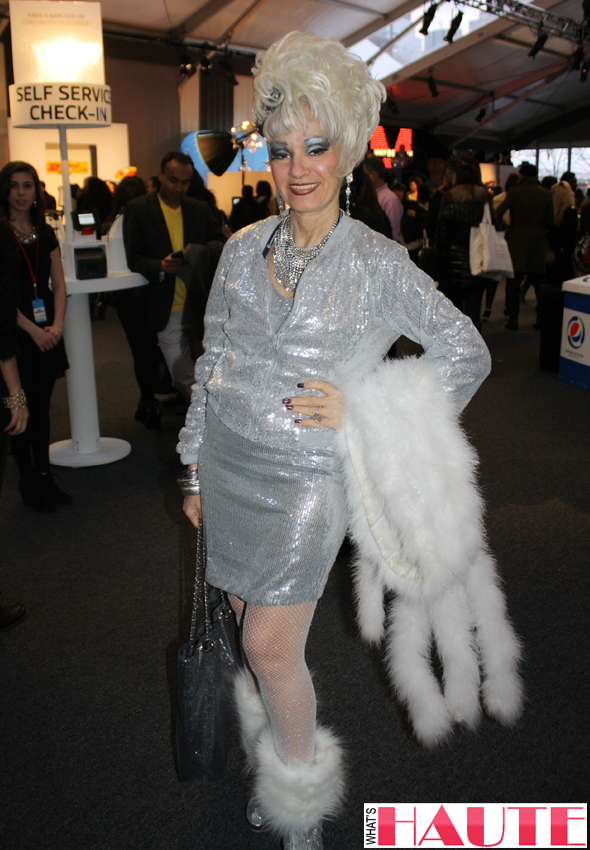 This costume designer handmade his entire outfit – we love the sparkles and animal print!

This lady's pairing of black leather and white lace gave a girly-meets-edgy feel, and we love the way she accessorized with haute pieces from her own jewelry line.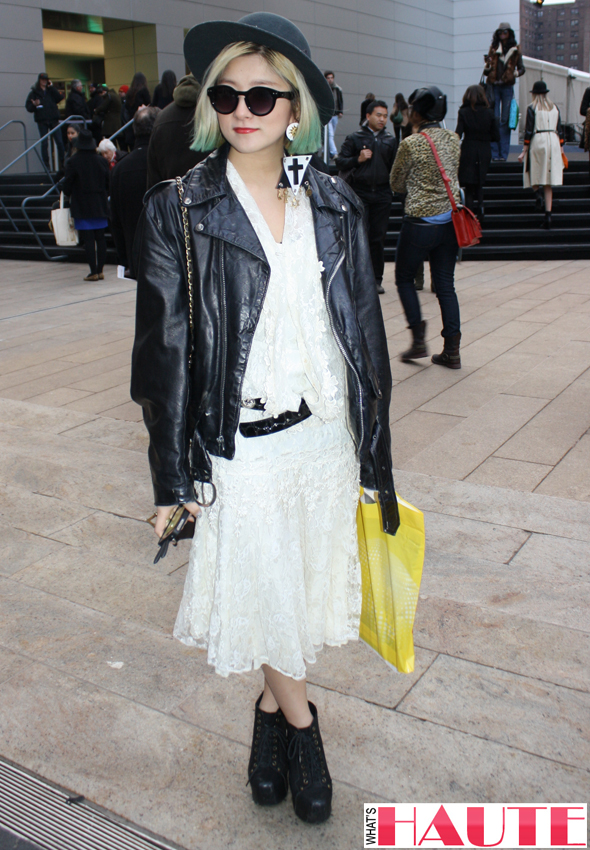 High Phashionz looked dapper in his blazer and pants, paired with custom/self-made penny loafers.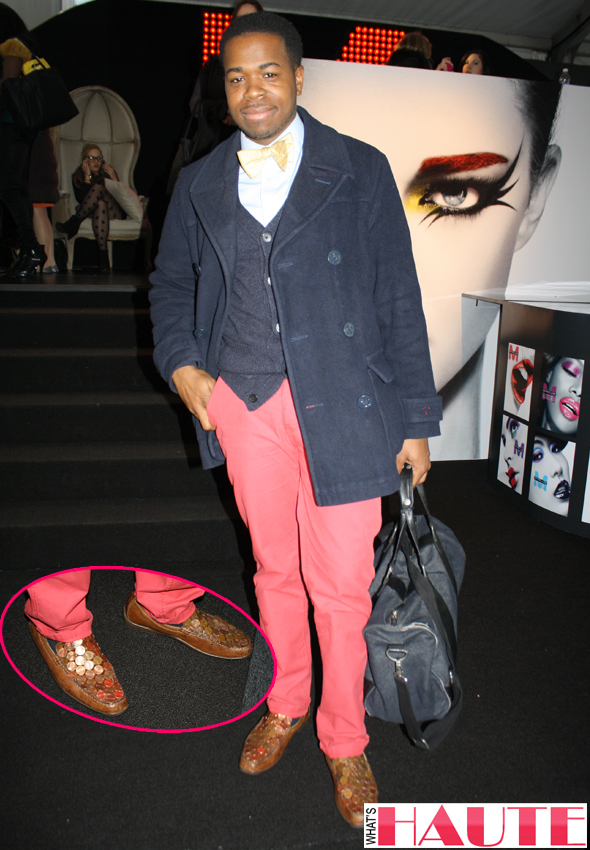 This lady rocked two popular trends perfectly – fur and color denim.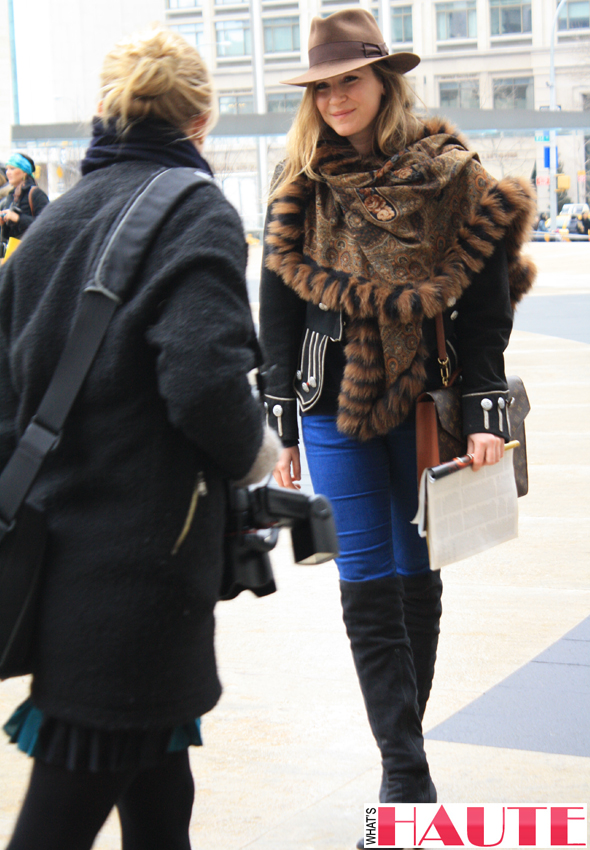 We spotted style icon, nonagenarian Iris Apfel, walking out of Lincoln Center after walking the runway with Joanna Mastroianni at the end of her show

Loved this gentleman's preppy/edgy look of black and gold, accessorized with safety pins and a top hat.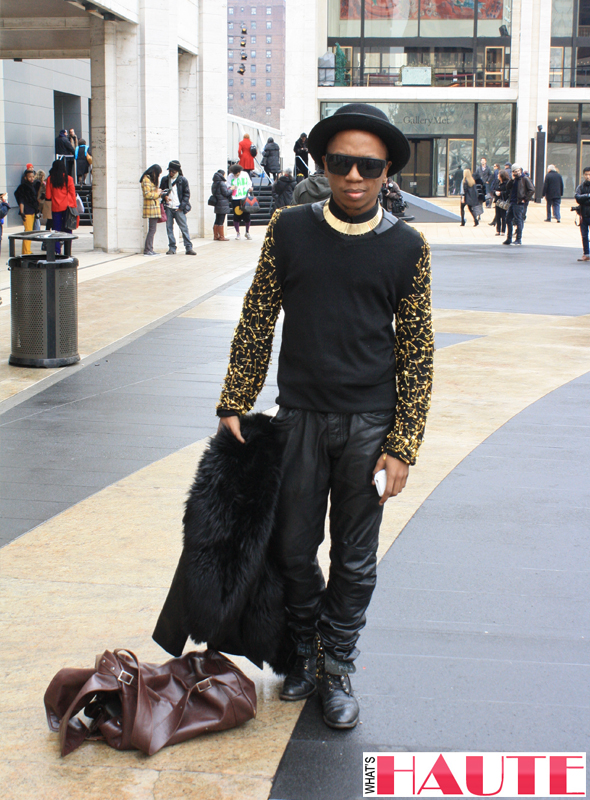 We loved this lady's neon orange neoprene coat from Joe Fresh.

These two men complemented each other well in their colorblock looks.

This streaker surprised everyone with her absence of fashion (save for a pair of underwear)!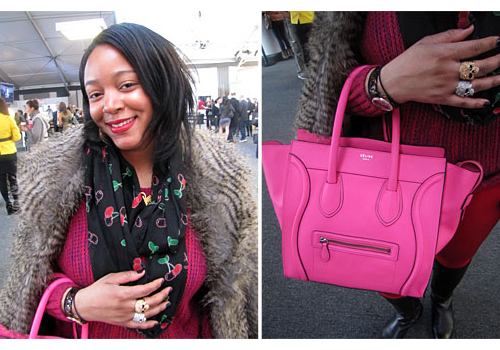 And here's me, myself and moi as featured on StyleUnited by friend and fellow fashionable blogger, Kristin Booker!
What do you think of these Fashion Week street style looks?