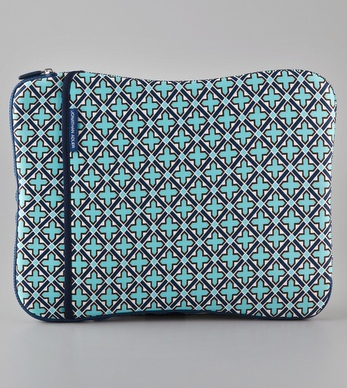 Jonathan Adler has long been known for his bold, whimsical interior designs and home accents, and as his brand expanded to accessories, the world took notice. We were immediately drawn to his signature pop art designs which incorporate his "happy chic" theme of bright colors and graphic patterns, as seen on this Jonathan Adler Moroccan Grill Laptop Sleeve
. The  neoprene case makes a fun accessory for your computer, with the whimsical wavy-shape and eye-popping print. The sleeve features a front patch pocket with a padded interior for extra protection. Don't you think this sleeve makes the perfect gift for anyone who is constantly on-the-go with their computer, like, say, your favorite fashion editor?

Buy the Jonathan Adler Moroccan Grill Laptop Sleeve
for $21 at shopbop.com
.