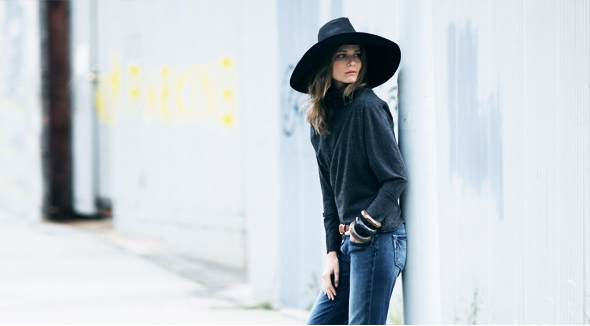 Shop today's best online sample & flash sales at Gilt, Gilt City – New York, ideeli, Row Nine, Rue La La, Billion Dollar Babes, Editor's Closet, Beyond the Rack, HauteLook, Enviius, Gomatta Girls, Lucky Chic, One King's Lane, Reverse by Revolve, Jetsetter, Gilt Man, Estile, DD Push, The Top Secret, The Skinny, Mintbox, Rent the Runway and more.
Just click on the links to sign up and start shopping!
AHA Life: Last Call For Summer's Best Accessories And Grilling Gear
Beyond the Rack: Ray-Ban, Beauty Queen, Dior, Yves Saint Laurent, Esprit, Ferre, Tahari, RD Style, C. Luce, and more
Billion Dollar Babes: Summer blowout
Bluefly: Labor Day sale – extra 25% off
Century 21 stores C21 Club: Ringspun, Report, Kaylee Tankus, Jodi Arnold, Reed Evins and more at 40-65% off
DD Push is an exclusive online sample sale site. In order to join, please email me at editor (at) whatshaute (dot) com: Kelly Nishimoto, Underglam, Backlot clearance sale
eBay Fashion Vault hosts 60-hour sale events of clothing, shoes, and accessories from top designers at up to 80% off. In order to join, please email me at editor (at) whatshaute (dot) com: BCBG, Diesel, Betsey Johnson, FCUK, Taverniti and more up to 85% off
Enviius: Celebrate the Harvest at a Five-Star in Greece and Enjoy the Sicilian Sun at La Moresca
Estile: Saxonne, Birds of a Feather, Evil Twin
Fab: Free Standard Shipping On All Sales Today – Happy Labor Day! New Sales: Inhabit 3D Wall Tiles, theUncommonGreen Barware, Vimeo Plus, Brevity Jewelry, RevolveR Journals, and Print Collection WW II-era Posters.
Gilt: Jewelry by Rachel Reinhardt & Rachel Leigh, Fall Street Style, Trend Report: Fall Street Style Footwear, Environment Furniture, Luna Luna for Girls & Boys, Diesel, Carried Away: Must-Have Handbags, and more
Gilt City: Distinguished Concerts International – Tickets to Performance at Lincoln Center Starting at $10, Gorjana – $40 for $85 Worth of Bracelets, Necklaces, Rings and More, Anthony Aiden Opticians – Up to 85% Off Exams, Sunglasses and Prescription Lenses, Bark Hot Dogs – Up to 42% Off Sausages, Hamburgers, Sides, Beer and Wine
Groupon: Up to 60% Off at Wall Street Bath & Spa
HauteLook: Last Chance: Labor Day Jewelry Blowout, Inspired By: UK Style, Matiko Shoes, American Twist Dresses, Costa Rica Hotel, and more
ideeli: Summer Send Off featuring designer and evening, plus Majorica, Play Boys, Fall Fit Kit, Dav, Lafayette 148 New York, Nicole, Celestron, Danny & Nicole, Cara Couture, and Diamond Time
InVino: Last Call for Clearance Access +10% Added Savings; Seriously: You Don't Want to Miss This
Ivory Trunk: Happy Labor Day! MICHAEL Michael Kors, Kipling and more
Jetsetter: Bikinis, Bootcamp and Bali
KGB Deals: $30 for Pure Body Instant Slim Wrap ($65.95 value) / $10 for $25 worth of DVDs / The Marshall Estate B&B: $99 for 2-night stay for 2 ($280 value)
Living Social: 50% Off Spot Dessert Bar
MYHABIT features daily events from a hand-picked selection of designer and boutique brands up to 60% off with fast, free shipping and free returns. Membership is instant, easy and free. In order to join, please email me at editor (at) whatshaute (dot) com: Adrienne Vittadini Collection, Philosophy di Alberta Ferretti, XMI, Kickers for Boys, Zentique Lighting and more
OohILove.com
: Bid on Nordstrom, Tiffany, Louis Vuitton and more!
NoMoreRack: Daily Deals
One King's Lane: Labor Day Blowout Sales: rugs, kitchenware, furniture, lamps, tabletop, sheets & much more
Rue La La: FENDI – Sunglasses, Key Transition Pieces: Summer-To-Fall Sale, Victorinox, and Art Fosters Boutiques
Rue New York City: The air's just better up here with Manhattan Helicopters
Shopbop: The Exclusives Collection | Limited-Edition Pieces from Top Designers
Swirl – sample sales by Daily Candy: Labor Day Steals! All $29-Casual, $19 & Under-Accessories
Tablet: Tuesday's Private Sale: New York City, Bangkok & Sydney
The Mini Social: Free Shipping + $10 Labor Day Sales
theOutnet: Every girl needs an oversized bag plus Just In: Marni, Pauric Sweeney and more!
Image via Gilt Groupe