The week's hottest fashion and beauty news: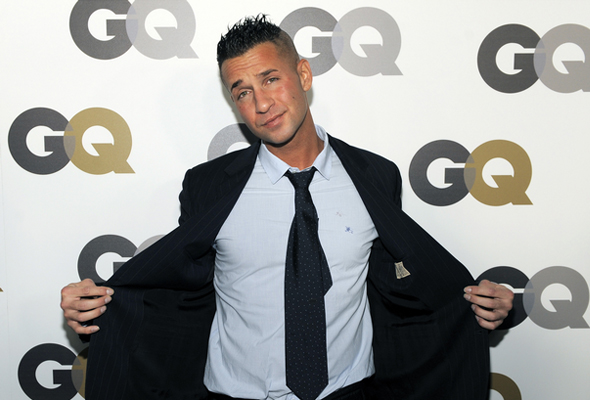 The Situation Will Get Paid by Abercrombie And Fitch to NOT Wear their Clothes
Abercrombie and Fitch released a statement saying that Mike "The Situation" Sorrentino is "contrary to the aspirational nature of our brand," and expressed their "deep concern" over any association between A&F and the cast of "Jersey Shore". So they're prepared to offer a "substantial payment" to The Situation and the other stars of the show if they choose to wear other brands. (Girls Talkin Smack)
Nivea Apologizes for Offensive "Re-civilize Yourself" Ad
Skincare brand Nivea pulled its ad featuring a well-groomed black man holding a head of his former self, who's sporting a beard and an afro, with the words "Re-civilize Yourself" across the image, with another phrase "Look like you give a damn" at the top. Nivea responded: "Thank you for caring enough to give us your feedback about the recent "Re-civilized" NIVEA FOR MEN ad. This ad was inappropriate and offensive. It was never our intention to offend anyone, and for this we are deeply sorry. This ad will never be used again. Diversity and equal opportunity are crucial values of our company." (ONTD & Nivea on Facebook)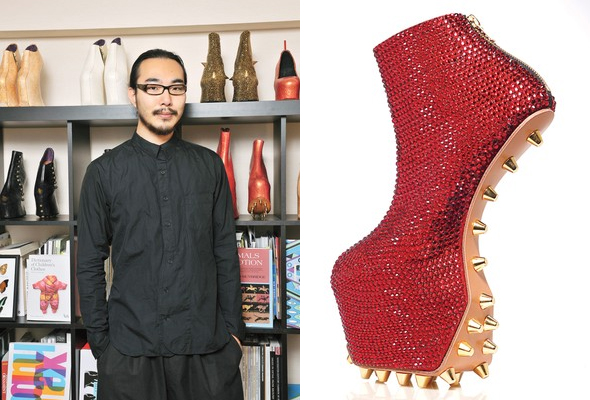 Fashion's New Shoe Stud: Noritaka Tatehana
Noritaka Tatehana first created his signature 'alien go-go boots' for a graduation project last year at Tokyo University of the Arts. His professors weren't enthusiastic. After e-mailing stylists himself, he connected with Nicola Formichetti, who asked him to create a pair for Lady Gaga. Since then, Gaga has worn Tatehana's shoes in her "Alejandro" video, to a Taipei yoga studio, and at an appearance in Singapore. Tatehana now has an exclusive deal with the artist. (WWD, subscription required)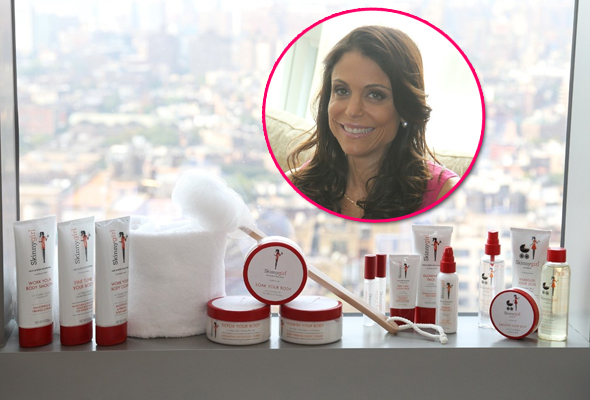 Bethenny Frankel developing skin care lines: Skinnygirl Face & Body Solutions and Skinnygirl Mommy
Bethenny Frankel despises false skincare claims, like 'you're going to look like Heidi Klum in two days' or look 'like you had a face-lift'. So she wants to make skin care as straightforward and consistent as possible and will launch her own mass market skin and body care lines this fall. Frankel partnered with Lotta Luv, a beauty firm, to create Skinnygirl Face & Body Solutions and Skinnygirl Mommy. The products will ship to select Wal-Mart stores in November.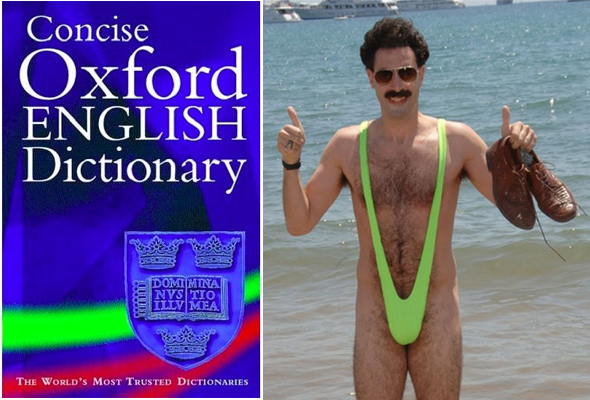 Fashion faux pas? "Jeggings" & "Mankini" Added To The Oxford English Dictionary
The twelfth edition of the Oxford English Dictionary has 400 new words, including technology-based "retweet" and "sexting", and questionable fashion words "jeggings" and "mankini". Yeah, seriously. Find out how these two terms found themselves in the world's foremost English language reference book.