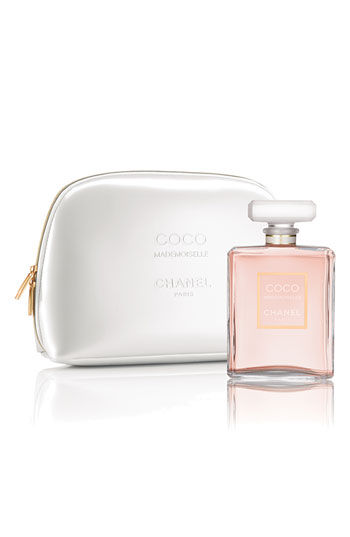 The Nordstrom Anniversary Sale
has been underway for about a week now, and it is a great time to pick up some amazing beauty exclusives. Whether you are looking to try new skincare products, beauty tools, or some new make-up looks, you will find something wonderful at this sale!
One of my favorite picks from the sale is the Bobbi Brown 'Tortoise Shell' Beauty Kit
. Fall is all about neutrals, and this set includes everything you need to create a warm, natural look. The Shimmer Brick in limited-edition Beach flatters all complexions, and I love the Toffee lip color layered with the Rose Gold shimmer lip gloss. Don't hesitate to grab this kit, because even the brushes are included!
The Anniversary Sale is always a great time to pick up new makeup brushes, and this year M.A.C. Cosmetics went all out, offering two different sets of brushes with multi-color brush heads. The set also comes with a gray case that is big enough to add your own makeup. You can choose M.A.C. Cine-Matics face brushes
, or M.A.C. Cine-Matics All-Over brushes
. At just $49.50 per set, you may be tempted to get both!
Are you a fan of Chanel Coco Mademoiselle Eau de Parfum
? If so, don't hesitate to order Nordstrom's exclusive 6.8 oz pour bottle. Dress up your vanity with this gorgeous, large bottle of your favorite feminine and sexy scent. The cabochon stopper is designed for you to dab the scent on your wrists. Talk about luxury-this is pure indulgence!
These are just a few of my favorite beauty exclusives Nordstrom is offering during their Anniversary Sale. Check out the full range of Nordstom Beauty Exclusives
at your local Nordstrom store or online.