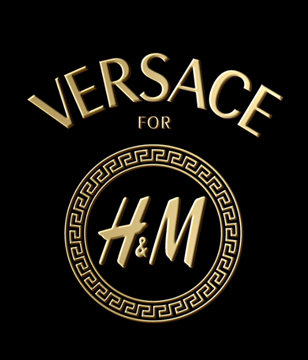 H&M just announced its newest collaboration – with famed Italian fashion house Versace! WWD reports that Donatella Versace signed on with Swedish-headquartered Hennes & Mauritz to be its annual guest designer. The women's, men's and home collection is said to be "a look back to Versace's vibrant heritage," will include studded leather, print, colorful floral pieces, as seen in the images, and will be sold starting on Nov. 17 at 300 H&M stores. Versace also designed a pre-spring collection to be sold exclusively online at H&M.com beginning Jan. 19 in select countries.


Donatella Versace said of the collaboration: "I am thrilled to be collaborating with H&M and to have the opportunity of reaching their wide audience. The collection will be quintessential Versace, perfect for H&M and Versace fans everywhere."


Margareta van den Bosch, creative advisor at H&M commented: "Versace is one of the most important brands of recent times, and their collection for H&M will be glamorous and flamboyant – everything Versace stands for. Donatella Versace is sharing with us iconic designs from the archives. This is such a celebratory collaboration and it is perfect for the party season."

Remember the hoopla over H&M's last collaboration with the House of Lanvin? Well get ready to see it again!
Click here to preview the Versace for H&M video
Photos: Johan Sandberg