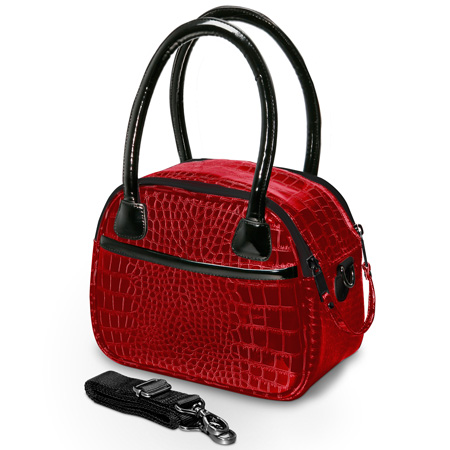 With street style at an all-time high, digital cameras seen on the shoulders of those in the fashion set are becoming as ubiquitous as designer handbags. As a Digital SLR camera owner, I've found that most of the larger camera cases are fully functional, but fail at being fashionable. Luckily, Fujifilm announced its new 2011 line of accessory cases and chic camera bags for all types of digital cameras. There are a variety of Quilted Fashion Cases, Hard Shell Action Cases and Rugged Traditional Bags, but our faves are the Long-Zoom Bowler Bags. These glossy faux-croc bags come in an oversized bowler style and fit long-zoom cameras plus other essentials. There are dual zippers at the top, dual handles and a detachable shoulder strap, plus two exterior Velcro-close pockets. The camera bags come in black, red, navy blue and off-white, double as handbags, and cost just $39.99. Now available for preorder; the bags will ship in mid July.
File this under "Why didn't they think of this sooner?".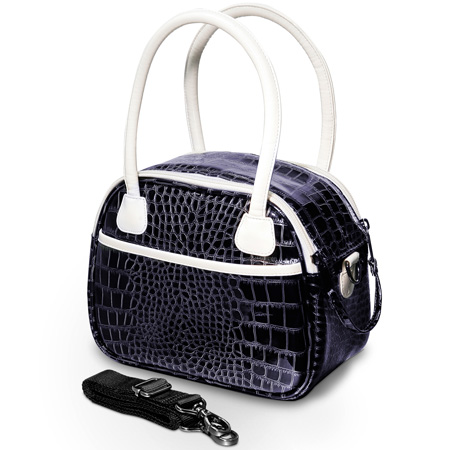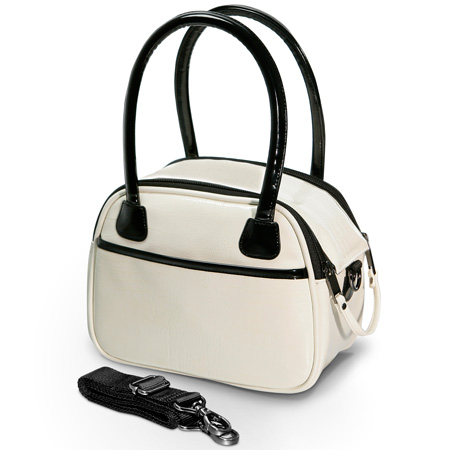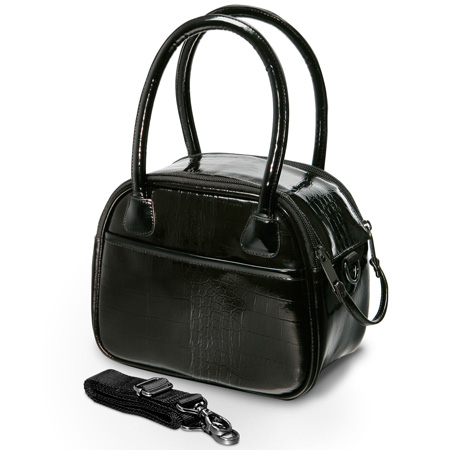 Visit the Fujifilm website to shop.