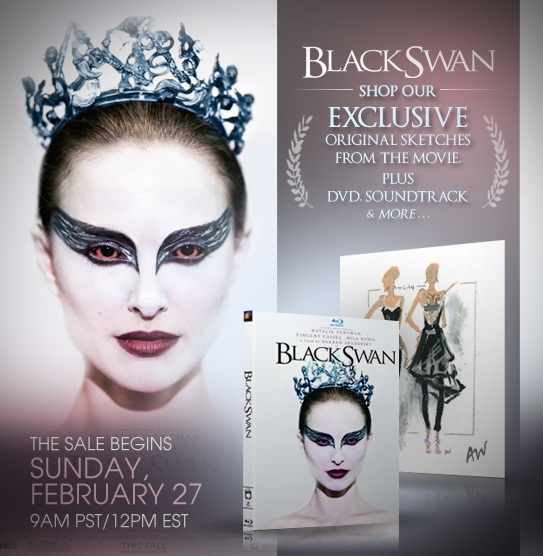 The 83rd annual Academy Awards (better known as the Oscars) airs tonight and Black Swan is one of the favorite films to win! We loved Natalie Portman's performance in the film, along with her beautiful dance costumes.
Reproductions of the four original Black Swan costume sketches, designed by Amy Westcott (and created by Rodarte), are on sale now, from this Sunday, February 27 through Tuesday, March 1. The sketches represent the visual presentation of the two main characters – Nina (Natalie Portman) and Lily (Mila Kunis), and were done in charcoal and oil on 9 X 12 painter's paper. SeenOn.com has printed the images on 11X14 museum-quality canvas stretched on a wood frame.
Buy these exclusive Black Swan original fashion sketches and wall art, plus the DVD, Blu-Ray disc and CD soundtrack at SeenOn!
Get more What's Haute – Follow us on Twitter and 'Like' us on Facebook!