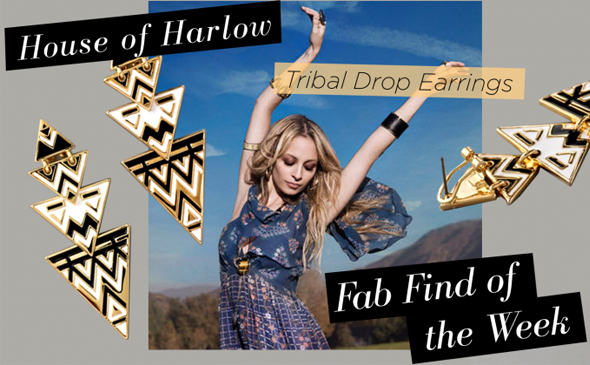 The success of Nicole Richie's jewelry and footwear line House of Harlow 1960 has been duly noted, and we can't help obsessing over a few of the pieces, which all come in at affordable price points. The one at the top of our list is the House of Harlow 1960 Tribal Drop Earrings
, available in two-toned shades of black and white. The 14K gold-plated earrings feature an enamel inlay that reminds us of both tribal and art deco-inspired looks. An accessible look for both day and night, we love seeing these paired with a silken jersey top under a ruched sleeve blazer, or a heavily sequined black dress and killer stilettos for evening.
-From our friends at TheEnvied, the official blog of ToVieFor!
At ToVieFor, you can play-to-win discounts on the hottest and most coveted, in-season, handbags and accessories. Email me for an invite and sign-up today and receive 5 complementary credits to play the game!