In fashion, it's easy to follow the trends but we admire those who set them. We've picked our top five favorite style icons who we always watch to see what they're going to do and wear next. Check it out:
1. Vivienne Tam
Vivienne Tam was already a renowned fashion designer when she decided to take her innovative genius to the next level. She partnered with Hewlett Packard to develop special range of designer computers, computer accessories and packaging. Her first special-edition notebook debuted on the runway at New York Fashion Week, with models clutching the designer notebook like a small purse. Tam's "digital clutch" is the first of its kind, and the first time a computer company has partnered with a fashion house to create an innovative new laptop and have it debut on the runway. She was one of the first designers to embrace the marriage of fashion and technology and for that reason, we love her.
2. Michelle Obama
Michelle Obama has many roles as the First Lady but we love that she maintains her polished look while taking on everything she does. Before even entering the White House, many women clamored for Michelle Obama's everyday style. We love that she mixes it up – J. Crew and H&M one day, Narciso Rodriguez the next. She embraces high and low fashion, is loyal to her hometown designers (she's a longtime client of Chicago fashion designer Maria Pinto), and let us breathe a sigh of relief when she ushered the low, kitten heel shoe and flats back into popularity.
3. Tory Burch
Tory Burch redefined 'classic' and gave it a fresh new appeal. In just a short period, she has been hailed "The Next Big Designer" by Oprah and we have to agree. Her fashion influence reigns, as evidenced by the many, many women spotted wearing her signature Reva logo flat. Tory Burch's personal style is felt throughout everything from her collections to her chic boutiques. Every piece feels as if it has been carefully curated by her, just for you.
4. Kenneth Cole
When Kenneth Cole made forty-thousand pairs of shoes, rented a trailer to sell them out of, and staged his own production – "The Birth of a Shoe Company," he was destined for success. This innovative thinking led the way to almost 30 years of trendsetting footwear, followed by apparel and accessories, as well as trendsetting in the way of socially conscious advertisements. We love that every ad has a message, so you're not only getting a trendy new purchase, but a thought-provoking urge to act as well.
5. Sarah Jessica Parker
There are arguably few style icons that are as trendsetting as Sarah Jessica Parker. With her influential role as Carrie Bradshaw on HBO's Sex and the City, SJP wowed us with her pithy takes on love and relationships, and even more so with her wardrobe (styled by Patricia Field). Even off-screen, SJP's fashion touch is gold – anything she wears is coveted and bought by fashionistas worldwide. We're guilty.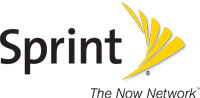 America's first 4G phone is also the first to deliver download speeds up to 10x faster than 3G and be a mobile hotspot for up to eight Wi-Fi enabled devices. Not to mention front and rear-facing cameras and the ability to stream live video to the Web. And you get access to over 65,000 apps you've come to expect from an Android. So the only question is, what will you do first with EVO? http://sprint.com/firsts
Disclosure: Compensation was provided by Sprint via Glam Media. The opinions expressed herein are those of the author and are not indicative of the opinions or positions of Sprint.