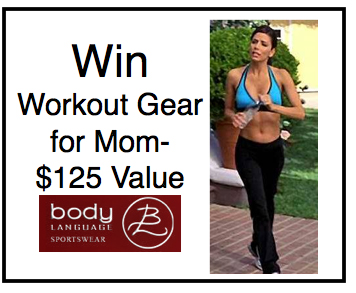 A Few Goody Gumdrops is giving away a to-die- for Katherine Kwei Handbag and matching Cosmetics Case for Mother's Day. Enter to Win!
Being High Maintenance, not Bitchy wants to tell you about a great new site to satisfy your shoe cravings: MyShoes.com!
Couture In The City give the gift of haute couture this Mother's Day with Valentino
Handbag du Jour suggests that you gift Mom this smokin' haute Jimmy Choo 'Daphne' ponyskin leather clutch!
Ladybrillemag.com says buy mom Freshly Ground's New Album, 'Radio Africa!'
Quinta Trends special: Mother's Day, one mother style one gift.
Shopping and Info wants this 40% off Donna Karan gray messenger bag for Mother's Day.
SomeoneSpoilMe.com wants you to WIN a $125 workout outfit from Body Language Sportswear for Mother's Day.
Style Eyes has a fabulous giveaway! perfect for mothers or daughter Win £100 of shoe vouchers and some other great prizes.
StyleMaven is shopping for luxury accessories and designer handbags to fit her new Apple iPad!
The Well-Heeled Society shows you how mom can bank on her dreams.
TheFind loves the embellished sandal trend – see our favorite styles of the season!!
What's Haute Magazine is giving away an item a day! Enter to win the LORAC Mini Mocktail lip gloss set, Amrita Singh bangles and more!
Image via SomeoneSpoilMe.com