The dilemma women often face when shopping for lingerie is sacrificing comfort for sexy. How great does the combination of comfortable and sexy sound when thinking about high-quality lingerie and loungewear? Well, that is just what Kristian Giambi had in mind when she designed Brulee, a luxurious line of lingerie that is all handcrafted in New York. Composed of fine materials, such as cotton, silk, and jersey, Brulee was born out of necessity. When she couldn't find the type of loungewear she was looking for, Kristian decided to create beautiful yet sexy pieces that were feminine without all the frills.
I recently had the opportunity to ask Kristian some questions about her new line, and I am very excited about the debut of Brulee. If you are looking to indulge yourself in a new piece of lingerie to spice up your undergarment wardrobe, Kristian suggests a sexy bodysuit, adding that just because "…it is lingerie does not mean that it must go unseen. For example, pair a bodysuit with skinny jeans or a pencil skirt and jacket during the day, then simply remove the jacket for instant transition into evening & night."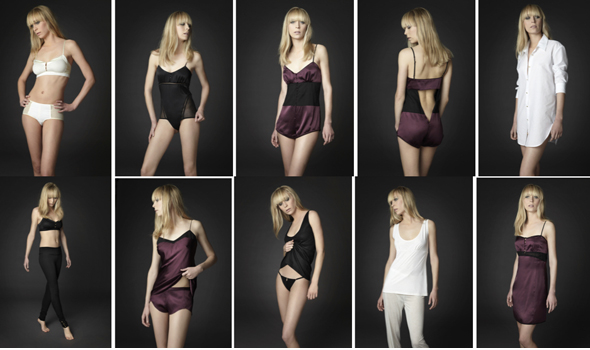 If you are revamping your lingerie for 2010 and want to splurge while adding more 'sexy' to your underwear drawer, then look to add some teddies. Kristian feels that "they are unbelievably comfy while still being beautiful and so sexy." In fact, comfortable, sexy, empowering lingerie and loungewear were the driving force in starting Brulee.
Available in select boutiques and online at Brulee.net, Kristian feels that women will find Brulee's pieces to be classic and full of glamour, yet with an edgy twist. One great tip is to try on a bunch of different styles to find what best suits your body type, however, don't discount finding a good tailor if you need a small adjustment in the fit of your lingerie.
With a wide variety of styles, all with intricate details and fine workmanship, women can wear Brulee undergarments and feel sexy, confident, and most of all comfortable! And as if that isn't exciting enough, Kristian reveals that in 2010, Brulee "…promises to leave you wanting to see what is underneath."