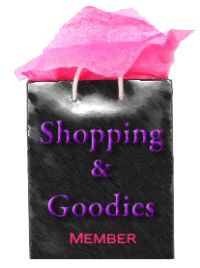 What's Haute Magazine interviews star shoe designer Camilla Skovgaard.
Handbag du Jour explores why Amber Rose and her accessories are the highlight of Paris Fashion Week.
The Well-Heeled Society shows the perfect heels to walk all over that man: embellished in crystals and ankle bow-ties!
Be first to shop Piperlime's Shoe Sale from Women. The Budget Fashionista scoped out the latest reductions and Spring steals!
Style Eyes is loving Fringed Shoes and Boots just not with a checked shirt or dress
Shopping and Info loves lilac boots for Spring.
Raging Rouge is in love with the latest designs from Havaianas.
Quinta Trends wants to by all the new collection of Argentinean shoes Luz Príncipe, because It loves it!
Princess Dominique Dishes Fashion and Franco Sarto Partner to Offerthe Bijou Summer Sandal Giveway!
Ma Petite Chou wants these Marni Crossed Slingback Sandals!
Fashion Fille supplies some major shoe porn to drool at why pondering what makes shoes so damn fantabulous.
Couture In The City shows us how to get noticed in super-sexy shoe styles for Spring!
Bags, Bling and Beauty looks to Christian Louboutin for some serious retail therapy.
A Few Goody Gumdrops asks Sexy Shoe or Emu? You decide!
The Fashionable Housewife dishes on Women's Shoe Trends For Spring 2009