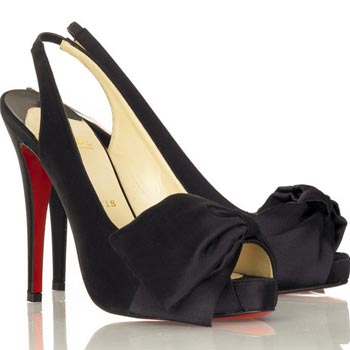 Dear Christian,
This is just to say I won't be involved with you anymore. This relationship has been too painful. I must admit, I tried so hard to live up to your image. But the night I wore these to my daughters wedding, they slipped off my heels as I walked her down the aisle and left me hobbling like an old lady. I almost threw them in the wishing well.
It wasn't the first time you caused me to play the fool. I wore a pair of your Very Prive
's to the casino and almost tumbled down the escalator. Then I did some asking around and found out you have a 60 percent return rate. Those odds are way too risky for me Christian.
And so my dear sexy Frenchman, I bid you adieu.
There are plenty of other fish in the sea.
Christian Louboutin Very Noeud slingbacks
, $795