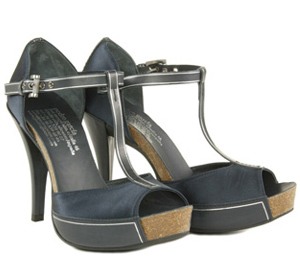 My alter ego, Francesca The Tango Dancer, is packing these as we speak.
She's leaving tonight for her trip to Buenos Aires with Pedro Garcia.
A slingback pump that will hold steady on the cobblestone streets by day. A sexy t-strap for the
mysterious dancehalls she'll be skulking by night. She abides by no rules except one:
Always look sexy.
$468, My Theresa