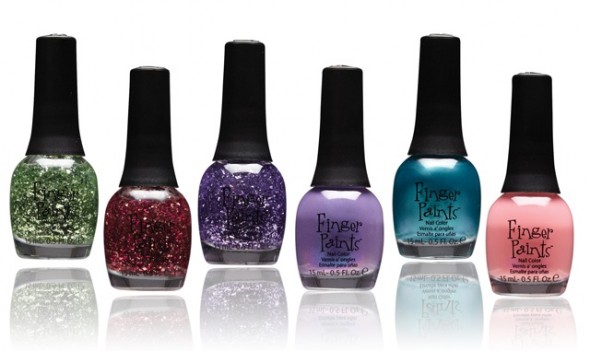 Happy Spring, hauties!
Even though the cold weather doesn't match the current season, I'm getting ready for a trip to warmer weather, so I've been buying some new nail polish to get my nails and toes ready for the beach. I found some great new colors for spring and summer. Finger Paints Nail Polish, available exclusively at Sally Beauty Supply, has a beautiful spring collection out right now! The Wild About Spring Collection, available through April, features bright, shredded glitter polishes that wear really well.
Not only are they long lasting, but gorgeous as well! I love the shredded glitter nail polish! They are awesome on top of bright solids, like pink and green. The collection also features some shimmery pastels which would look amazing layered with the glitters.
All Finger Paints polishes are toluene/formaldehyde/DBP-free, high-gloss, long-wearing, and they reinforce and protect your nails.
When you purchase two bottles of polish, you can choose a cute stretchy ring for free. The colors in the Wild About Spring Collection can be found online at Sally Beauty Supply. At only $5.29 a piece, you can grab a few to create some spring and summer looks with!