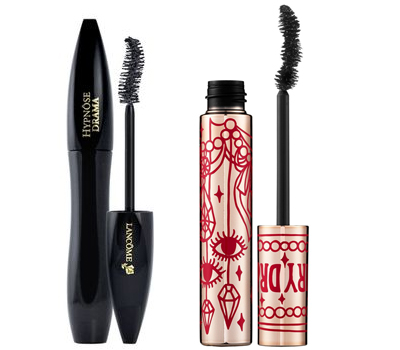 I love mascara and how wonderful it completes a look! Eye makeup always looks better with a few coats of mascara. I've tried a few new mascaras lately and wanted to share with you, because I absolutely love the new brands I've been using.
I've heard tons of great things about FAIRYDROPS Scandal Queen mascara
. It was created by Japanese television personality Aya Yasuda after she realized how important the eyes are in making a great impression. The patented wand is really special; it is uniquely shaped to reach all your lashes, applying the fiber-rich formula that leaves your lashes lengthened and doll-like. I absolutely love this mascara! It is non-clumping, curls your lashes wonderfully, and it is water and sweat-resistant. I highly recommend it – even though its a little hard to find in stores. But you CAN buy FAIRYDROPS on Amazon.com
.

Another great mascara pick is Lancôme Hypnose Drama. I love using this mascara with dark, smoky eye looks for great volume and length. With just one coat, this ultra-volumizing formula adds dramatic volume and length. I love layering this mascara over others as well. The oversized S-shaped brush provides full contact with lashes and the colors are so deep and intense, the look is always amazing. My favorite is Excessive Black. Lancôme Hypnose Drama is available at Macy's, Sephora, Saks Fifth Avenue and Bloomingdale's.
Give these mascaras a try and let me know what you think. Do you have another favorite mascara that you can't live without?