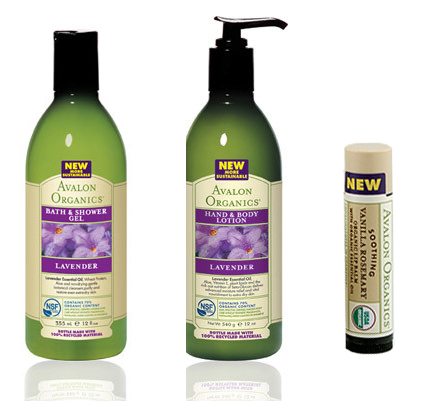 I'm a huge fan of natural products that are chock full of healthy ingredients so I love organic skin care. I recently tried Avalon Organics
line of skin care products and I am hooked! If you like pure, natural, organic ingredients, you will definitely want to try this line.
Recently I've started using Avalon Organics Lavender Bath and Shower Gel, with lavender essential oil, wheat protein, aloe and non-drying botanical cleansers. This formula is so gentle, even for really dry skin. It smells amazing as well, and I find it very soothing for nighttime. Also, the bottle is made out of 100% recyclable materials!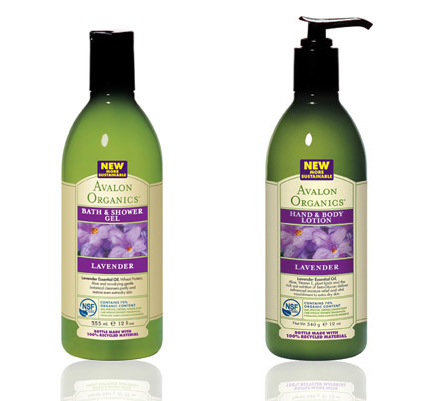 After cleansing, I smooth on the Lavender Hand and Body Lotion, formulated with lavender essential oils, aloe, vitamin E, plant lipids, and Beta Glucan. This lotion smells wonderful, absorbs quickly, and leaves my skin silky smooth and lightly scented. It's formulated for severe dry skin, but is not at all heavy or greasy. Also it is perfect if you are suffering from dry hands this winter.
Quite possibly my favorite Avalon Organics product right now is their Soothing Vanilla Rosemary Lip Balm
. My lips have been very dry this winter, and this balm contains organic olive oil, coconut, and shea butters, which have combated the dryness. Organic rosemary and stevia leaf add a hint of natural flavor. I reapply this soothing balm all day and my lips love me for it!
Learn more about Avalon Organics
online and buy these products and more at your favorite drugstores, like Walgreen's and Drugstore.com.