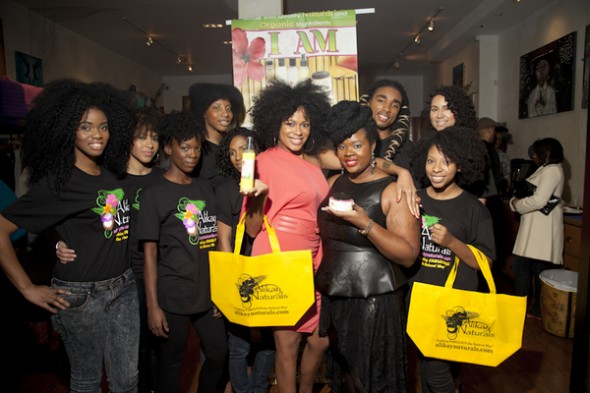 In support of cervical cancer awareness month, SWING Concept Shop in Harlem held an NYC beauty trunk show. It was hosted by naturalistas Valincia Saulsberry, star of The Style Network's "Chicagolicious", and Alikay Naturals founder & natural hair YouTube veteran Rochelle Graham (aka BlackOnyx77) who shared that her own fertility journey has made cervical cancer a cause that is close to home.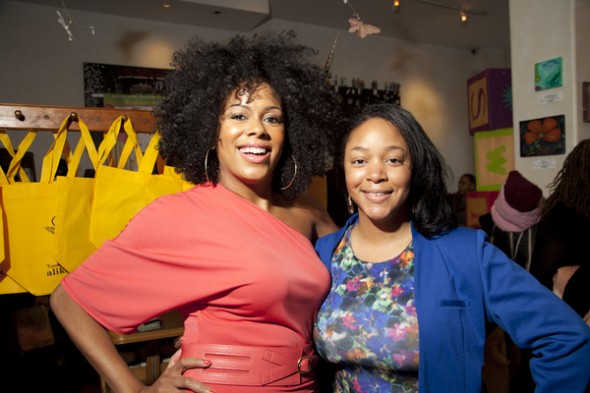 The fun event featured a few of my favorite things: cupcakes, cocktails, shopping and of course, hair-talk! I first chatted with Valincia about her amazing mane and beauty routine plus her fave hair care products. She gushed about Alikay Naturals' Lemongrass Leave In Conditioner – saying that she just recently started using it and absolutely loves it! Plus she shared a few of the following tips on hair care:
Hair is an expression of how you feel, what's going on in your life, and an extension of what you put in your body
Water and hydration is essential to hair
Shampoo your hair every several days – keep your scalp clean
Change your sheets and pillowcases every time you shampoo your hair
Keep your hands out of your hair! Once it's done – it's done!
Get a great cut – that way it can form. Your cut needs to represent you and your lifestyle. Get something that's going to frame your face and shape YOU.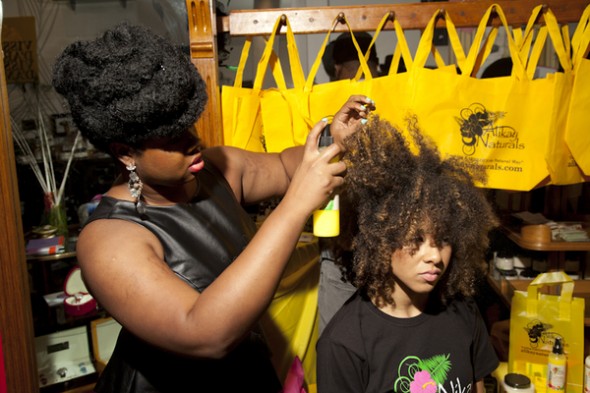 Then I went to talk to Rochelle, who was an absolute doll! She started as a natural hair vlogger on YouTube and then, like many entrepreneurs, decided that she wasn't happy with the products currently in the marketplace so she branched out into making her own natural hair and beauty products at home. Part of the inspiration behind Alikay Naturals was her belief that what you put on your body should promote overall wellness. Fast forward many years later and the company has expanded from her online community to now being sold in major retail outlets! And it's a family affair – she and her hubby run the business together.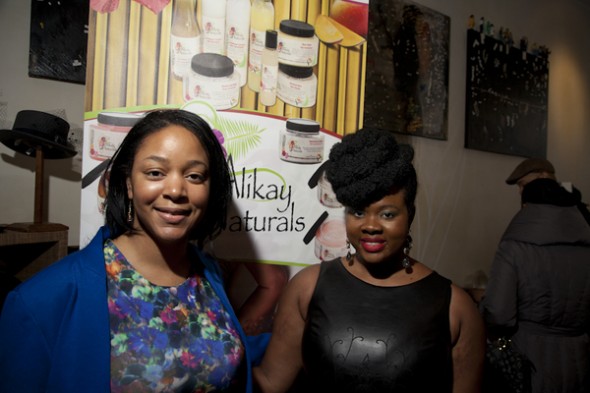 She continued chatting with me about all-natural products and the health benefits, plus natural hair styles as I sampled her line. The products looked and smelled yummy and I tried a few on my hands and hair, and they were lightweight and non-greasy. My faves were the Essential 17 Hair Growth Oil, Shea-Yogurt Hair Moisturizer and the Lemongrass Leave In Conditioner. Also, she mentioned that customers can call her anytime (during business hours) to ask hair questions or advice. How cool is that? She hooked me up with a bag of products to try, and some loc products for my sister who wears dreadlocs. We couldn't wait to try them!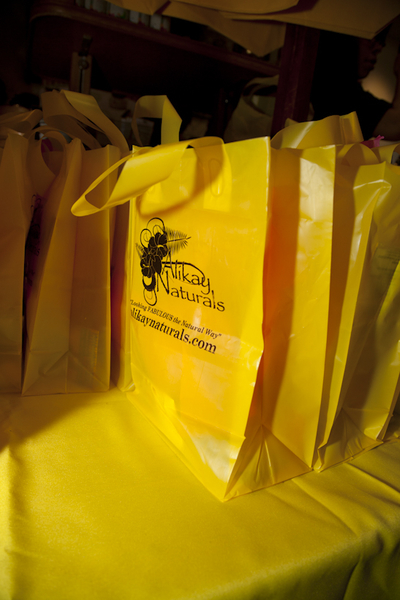 As I mentioned, the event was held to support cervical cancer education, research & public awareness. Rochelle commented, "though cervical cancer can be prevented many young women don't get the screening that could save their lives." Cervical cancer affects more than 11,000 women worldwide annually. According to the National Cancer Institute, African American women are 40 percent more likely to develop cervical cancer and twice as likely to die from it. Make sure you get screened!

ABOUT THE FOUNDATION FOR WOMEN'S CANCER
The Foundation for Women's Cancer was founded by the Society of Gynecologic Oncology (SGO) in 1991 and is a 501 (c) (3) not for profit organization dedicated to funding research and training, and ensuring education and public awareness of gynecologic cancer prevention, early detection and optimal treatment. Gynecologic oncology is a field of medical specialization that deals with the study and treatment of malignancies arising in the female reproductive tract. Ovary, endometrium, cervix, vulva and vagina are the sites of origin of the most common and serious gynecologic malignancies.
ABOUT SWING
SWING is a Concept Shop brought to life by Helena Greene, a New York native who brought a little bit of her global travels to the Harlem based boutique. SWING is an acronym based on curated areas of the shop: "S" for Signature fashion; "W" for Wonderland – kid focused items; "I" for Icon – a section that includes natural beauty products; "N" is the Nest of home section; and "G" is for Groove, culture, arts and music related.
Thanks to the sponsors (Wellington Hair Spa, Crush Groove Cosmetics, Fluffn' Stuff Baked Goods, Michael Steele Photography and Mouton Noir Wines) and special thanks to Melange PR for this great event!