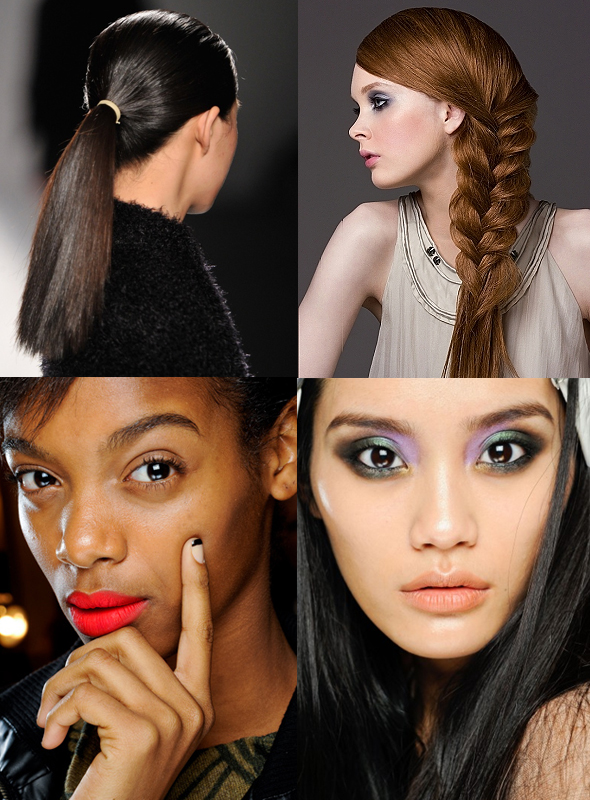 Fall definitely snuck up on us, didn't it? I was just thoroughly enjoying my summer and suddenly here we are in October! I love the Fall season because it brings some of my favorite things: magazines showcasing Fall fashion, New York, London, Milan and Paris Fashion Weeks and seeing which trends are haute in Fall fashion and beauty. I'm especially excited about all the fall beauty trends, and how I can incorporate some into my looks.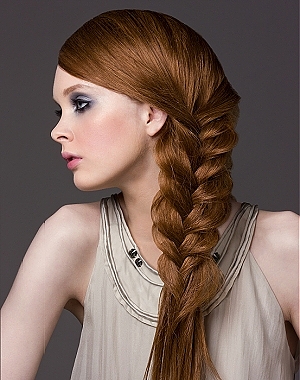 One huge trend Fall trend for hair is braids. All the designers have been showcasing braids, whether wrapped around a bun, pinned around the crown, or done thick and sleek. If you want to give this look a try, make sure you use a styling cream, such as Bumble and Bumble Styling Creme, to hold stray hairs in place and use bobby pins to keep the braids neat and in place.

Another fall hair trend is the super simple low ponytail. This is my go-to hairstyle when I'm in a rush and I'm so happy to see it's on trend for Fall. Use really skinny elastics like the Goody Ouchless Comfort Ponytailers, and wrap around your hair for a chic runway look.

Moving onto makeup, the natural look is in. A light dusting of powder, some subdued mascara and neutral lipstick or lip gloss is all you need to give off a natural, yet put together look for Fall. If you tend to have dry skin and don't want to use powder, try a BB cream or tinted moisturizer instead. And if you want to ramp up your makeup for the evening, go with a neutral face and add a bright lip. I recommend Revlon Colorburst Lip Butter in Tutti Frutti or Yves Saint Laurent Rouge Volupte #10 Provocative Pink
.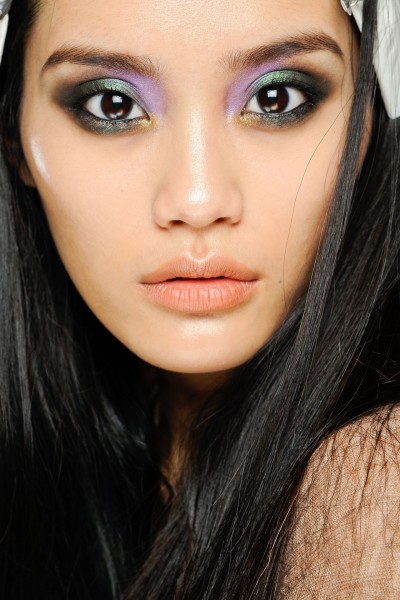 If neutral is not for you and you love color, you're in luck because bright colors reminiscent of the 60's and 70's is also haute this Fall! Grab some bright new eye shadows, like the limited edition Estée Lauder 'Violet Underground' Pure Color 5-Color Eyeshadow Palette
and go for a dramatic look with bright colors and cat tail flourishes.
I hope you are just as excited for Fall's beauty trends as I am!
Which new looks and products do you plan to try?