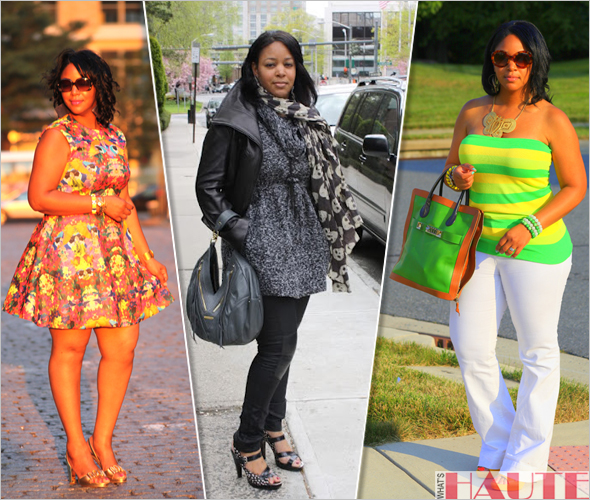 Me, dressed in finds from some of my favorite stores in NYC
A fashionista living in New York is a match made in heaven. And as a fashion blogger, it's even better. After all, it's my job to shop! Though most of my time is spent scouring online shopping finds for all of my readers around the world, I wouldn't be a fashion blogger worth her salt if I didn't include my favorite local finds too. The hard part is narrowing them down – there are so many shopping options in New York! But if you were coming to New York for just one day, I have my top five favorite places you must visit and shop. Check out these five spots sure to give you the maximum in shopping rewards!
1) Barneys New York
Barneys is a New York City shopping institution. It's the place to snag all the best in high-end designers with a cool, downtown edge. My faves at Barneys are Alexander Wang and Proenza Schouler, but there are tons more to choose from. And if you time it right, you can hit up the Barneys Warehouse Sale and save up to 75% off retail prices!
2) Roni
With only three boutiques in the city, Roni NYC is the best place to shop for unique finds that you won't see on everyone else. It's a carefully curated selection of chic dresses, top, bottoms, and accessories; some are Roni's own namesake line amongst other emerging designer brands. Be prepared to spend, unless you happen to hit one of their major sales where you can snag a haute dress for a steal!
3) H&M
H&M is pretty much every fast-fashion lover's dream, but nothing tops the New York flagship store. In addition to the low-priced, every day fashion finds, you can also snag the latest collaborations, usually before anyone else, (as long as you line up in time, of course), and the store has the best selection of any H&M I've been to in the US. Now, H&M in Europe is another story…
4) Nordstrom Rack
Though NYC has yet to get a Nordstrom, we do have a Nordstrom Rack! And the discounted retailer is my favorite place to shop for cheap/chic designer shoes. Of course there's a great selection of clothes, handbags, jewelry and beauty products too, but the shoe section is to-die-for! And so are the prices. I've gotten Jimmy Choo heels, Prada sandals and more, each under $300!
5) M&J Trimming
Even before the DIY craze became a 'craze', I was shopping at M&J Trimming for unique trims for my handmade handbags, and fun finds like cool buttons or studs to embellish every day clothes. M&J Trimming has everything a DIY lover needs – for fashion, home and they even have an amazing bridal section! Even if you're not big on crafting, it would be hard not to be inspired once you enter their store!

With High Yield Free Checking from Capital One Bank, you can earn Interest 5X the national average, guaranteed for a year, and have access to free ATMs anywhere. Learn More about HYFC and where you can open in NYC. Click here to learn more.
Disclosure:
Compensation was provided by Capital One via Glam Media. The opinions expressed herein are those of the author and are not indicative of the opinions or positions of Capital One.