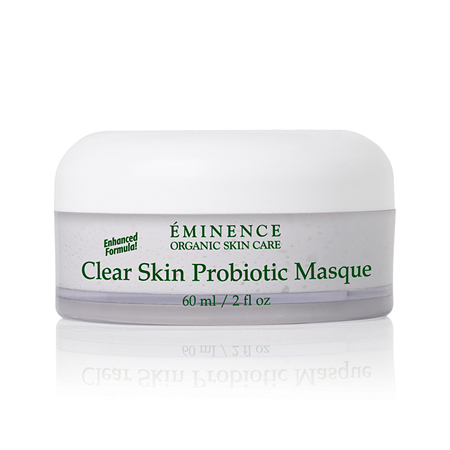 I have talked about so many wonderful beauty finds from the International Beauty Show this past April. Perhaps my favorite find has been Eminence Organic Skin Care
Company. I purchased a lot of their amazing products at the show and then they sent me some other great products to try. I love each and every product I've tried from this line. Prior to the show I had not heard of Eminence, but I am so glad I found them and want to share this information with you so you can discover them as well.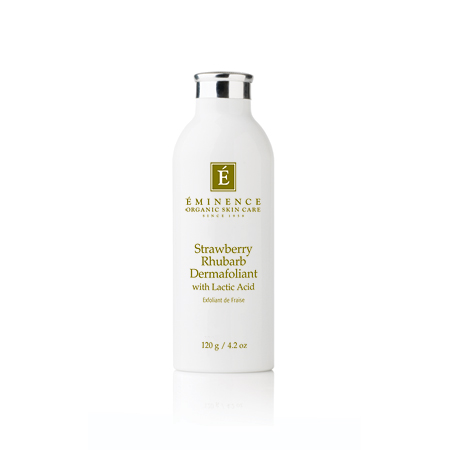 Eminence has been voted 'favorite skin care line' by skin care professionals for 3 years in a row. Utilizing Hungarian skin care techniques, as well as superior knowledge of herbal and organic ingredients, they have developed a wonderful line of highly effective products.
I especially enjoy using their masques. I have been using the Sour Cherry Masque to revitalize and tone my skin, and in addition to smelling good enough to eat, I love the way my skin feels after using it. Pores are visibly reduced and my skin tone is greatly improved. If I am more in the mood to moisturize, I'll use the Coconut Cream Masque which is infused with coconut oil, coconut milk, shea butter and vitamins. The Clear Skin Probiotic Mask has been amazing on days where I've felt oily and it cleanses, tones and keeps breakouts at bay. Fortified with yogurt, cucumber, and marigold, it leaves my skin feeling so clean and hydrated, with any oily patches under control.

Another amazing product is their daily-use Strawberry Rhubarb Dermafoliant. This exfoliant is so cool! It is a rice-based powder that you mix with water to create a gentle scrub. Loaded with strawberry, rhubarb, lactic acid, chickpea flour, thermal mud, oats and a vitamin complex, it leaves your skin, clean, even-toned, and more youthful when used regularly. I love that you can mix and create a fresh scrub with each use.
After cleansing, I've been using the Bamboo Firming Fluid, which smells wonderful! I love that this product contains a natural Retinol alternative and Swiss green apple stem cells for firming and boosting skin. It is perfect for use in the evening before moisturizing. I'm starting to notice some results with repeated use, and I know that I'll never stop using this firming fluid because I'm addicted to the fragrant Monoi Tahitian oil that gives it its beautiful fragrance.

If you are wondering what Eminence can do for your body, I highly recommend the Coconut Firming Body Lotion. Like all the other products from Eminence, it smells wonderful, but more importantly it leaves your skin soft, supple, and firmer due to the hyaluronic acid and the booster of vitamins and antioxidants.
Lastly, I want to let you know that Eminence also has organic cosmetics. I've been enjoying the Vanilla Latte Tinted Moisturizer with SPF 25. It smells great, blends in beautifully, and you don't need to use a separate SPF! This product evens out your skin tone, is available in three shades, and is very sheer and lightweight. It doesn't clog pores and hydrates with Linden tea, shea butter, aloe, corn germ and jojoba oil. Follow up with Eminence's Organic Kiss lip gloss for healthy, shiny (not sticky!) lips.
If you are looking to add more organic products to your skin care routine, I highly recommend Eminence. You can check out all their wonderful products on their website and you can also shop Eminence Organic Skin Care
online at Amazon.com.