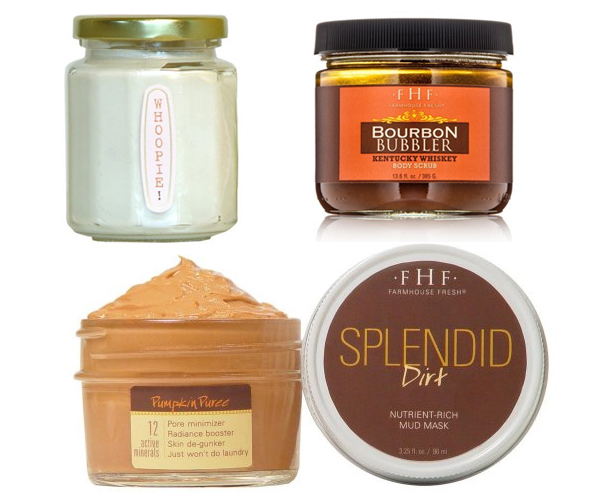 I've already shared with you so many of my finds from the International Beauty Show but here's one more of my favorites: FarmHouse Fresh Goods
body care products. Their booth was adorable and once I sampled their body creams and scrubs, I had to buy some for myself!
FarmHouse Fresh products are 88-99.6% natural, as well as sulfate and paraben free. The company focuses on creating beautiful and unique gifts. I have been obsessed with their body care products, because they smell good enough to eat, and I love how my skin feels after I use them.


In the bath or shower, I love to start with their Bourbon Bubbler Kentucky Whiskey Body Scrub
. Made with real brown sugar and Kentucky whiskey, this vegan and gluten-free scrub smells divine and leaves my skin thoroughly cleansed and exfoliated. After use, my skin feels so soft and moisturized, and the scent lingers with me all day. Bourbon Bubbler would make a wonderful, whimsical gift!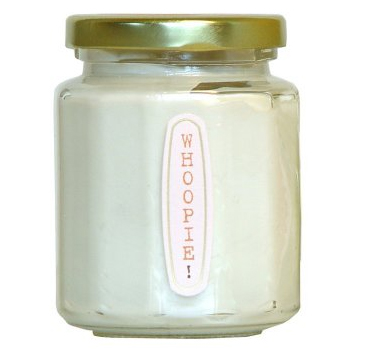 After bathing, I love to slather on Whoopie! White Velvet Shea Butter Cream
. This 90% natural, vegan and gluten-free cream is like heaven in a jar. It glides on like whipped cream and leaves your skin soft, scented and feeling wonderful throughout the day. Packed with jojoba, soybean oil, and shea butter it will soften even the driest skin. And it smells divine – like a combination of sweet, velvety cream and layer cake. I've walked into a room and been asked if I brought cupcakes with me-it smells THAT wonderful! If you're looking for a great gift idea or to treat yourself, this is the cream to buy.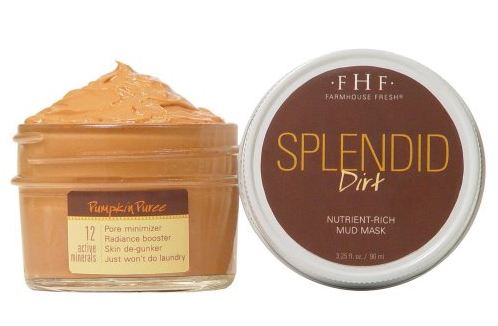 For my face, I love to use the Splendid Dirt Nutrient Mud Mask with Organic Pumpkin Puree
. It is 99.6% natural, and smells as yummy as a pumpkin pie! Formulated with enzyme-rich pumpkin puree, clays, and active yogurt cultures, this mask deep-cleans pores and improves uneven skin tone. Skin looks, smells and feels amazing after using this mask.
FarmHouse Fresh products let you have your cake – and smell like it too! It's body care that is good for your skin, and smells good enough to eat. Whether you're looking for that perfect gift, or the perfect products to create an amazing at-home spa experience, you will find something for you at FarmHouse Fresh Goods
.