I love to shop. That's not a surprise. But I'll tell you a little secret – I'm a discount shopper. Sure I make the occasional splurge but mostly I'm on the hunt to find shopping steals and deals. I love saying "
Can you believe I got this for only [enter small amount here]?!
" In fact, my very first luxury purchase was a designer bag I bought at the age of 8, at a flea market, for a super steal. Yes, I still have that bag, and yes, it is authentic. I guess you could say savvy shopping has always been a part of me. As I've gotten older, my love for clothes, and bags, and shoes, and jewelry has increased, as has my income. But still I search for savings.
When it comes to savvy shopping, here are 3 basic rules I live by:
1. Set a shopping budget
You set a budget for your bills and a budget for your savings, so why not one for treats for yourself too? After all, you work hard and you've earned it! I set aside a little each month because as a fashion writer, I come across stuff that I love and covet everyday, but having a set budget keeps me from splurging on all of it. Which takes me to my next rule…
2. Ask yourself, is this an investment piece?
When I was younger, I was all about shopping on trend. Now that I'm older, I need less trendy stuff but instead go for more classic items, ones that have staying power. When I shop, I look for items that I know I can wear year after year, like a little black dress, a classic and comfortable pair of pumps, or a structured blazer or handbag. If it's something I know I'll only wear once or twice, unless it's for a special occasion, I won't buy it.
And finally–
3. Sell gently-used items you no longer wear or use
Remember those trendy items I mentioned? Well, once the trend is over, they're just taking up valuable space in your closet! And remember that one man's/woman's no-longer-wanted trendy 'trash' may be another's 'treasure', so sell them, and stack up some cash as a result! Of course there's the largest online marketplace, eBay, plus other stores like Beacon's Closet and Buffalo Exchange, where you can sell your clothes for cash, or trade them for new ones. Alternatively, you can just donate them to Goodwill or The Salvation Army, write off the donation on your taxes and feel good about giving too!
What are your personal rules for savvy shopping? Share them in the comments section below!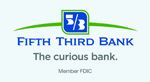 Disclosure: Compensation was provided by Fifth Third Bank via Glam Media. The opinions expressed herein are those of the author and are not indicative of the opinions or positions of Fifth Third Bank.