Mother's Day is just a few days away – have you gotten a gift yet? Don't worry, we're not judging. Of course, you can always send her flowers or take her out to dinner. Both options are nice, but we prefer to shower our moms with haute fashion gifts. Wouldn't your mom just love getting a new watch, luxe scarf, a fun new tote or a piece of jewelry? We sure think so! Check out these 5 unique accessories that you can spoil you Mom with this Mother's Day, making her feel MUCH appreciated. And we're certain she'll love wearing them all year long!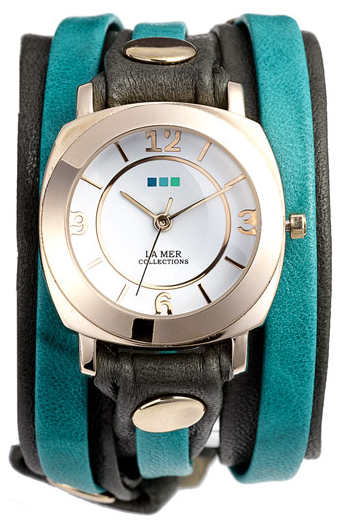 Is your mom far from the average mom? Well buy her an above-average gift! La Mer Collections 'Neon Odyssey' Watch is far from your average watch. It has a classic face with teal and slate leather straps that wrap around the wrist several times in a design that resembles layered bracelets. With metal studs and a rose-gold ionic plate framing a white face, it's the perfect gift for the fashion-forward mom. Also available in neon pink and neon yellow.

–La Mer Collections 'Neon Odyssey' Watch, $118, Nordstrom.com.


Echo's Sundial Pareo lightweight scarf is a great accessory to instantly update your Mom's summer wardrobe. This semi-sheer scarf features a colorful sundial print mixed with a colorful graphic print. It's a super versatile summer accessory. Your mom can wear it loosely around the neck, over the head, or even tied to that new handbag you got her (see our next gift idea!).

–Echo Sundial Pareo, $58, Bloomingdales.com.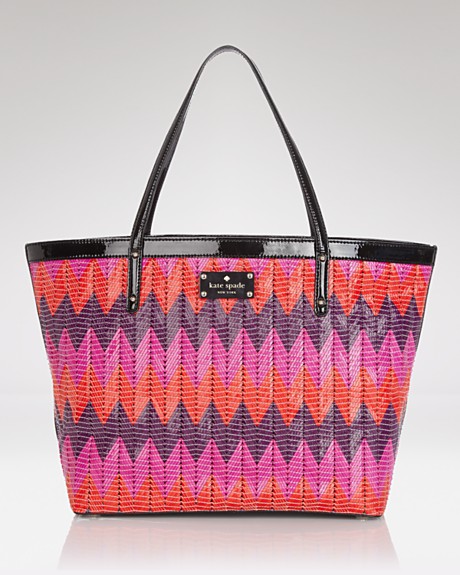 The kate spade new york Beverly Breeze Tote is ideal for any Mom who is constantly on the go. It's spacious enough to fit all of mom's needs, whether she's heading to work, running errands with the kids, traveling or heading to a day at the beach! And the bold fuchsia, purple and red chevron  'print' on a polyurethane and patent leather just screams summer!

–kate spade new york Beverly Breeze Tote for $368 at Bloomingdales.com.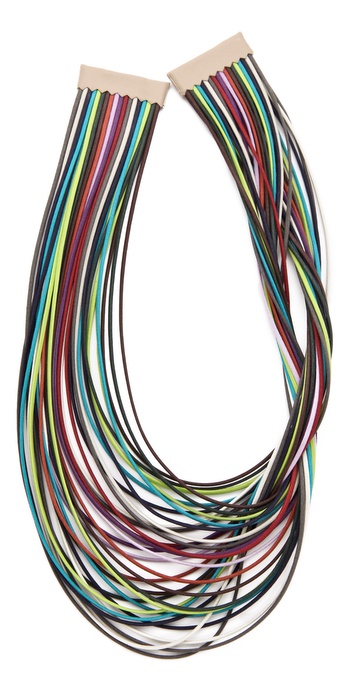 Take it from us – moms ALWAYS appreciate jewelry. If diamonds aren't in your budget, gift this modern, multi-colored necklace that can be worn with almost any outfit.  Handmade in Rio de Janeiro, the Lanno Aline Necklace incorporates multicolored, twisted waxed cords that make a subtle statement, especially when worn with neutral hues.
–Lanno Aline Necklace, $92, shopbop.com.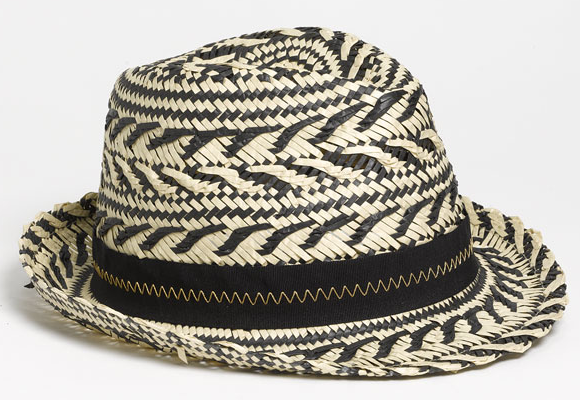 A fabulous straw hat is an absolute must-have for summer, and we found one for Mom that is both stylish and practical. This Laundry by Shelli Segal 'Zoe' Two Tone Fedora provides a little shade on those bright sunny days. Mom can wear it to the pool or while spending an afternoon running errands.
–Laundry by Shelli Segal 'Zoe' Two Tone Fedora, $38, Nordstrom.com.
What will you gift your mom this Mother's Day?