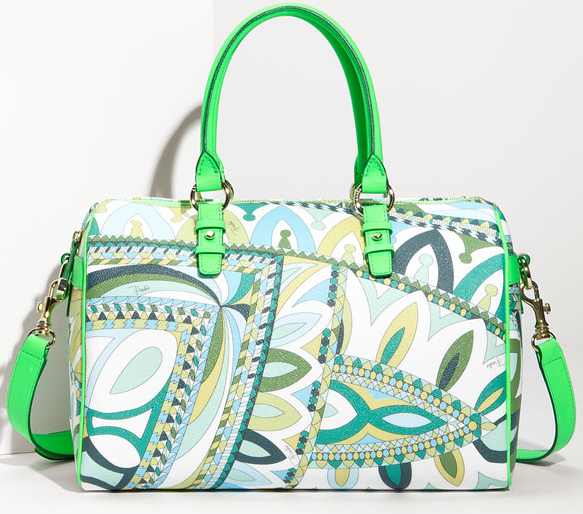 In the competitive world of fashion, don't you just love designers like Emilio Pucci who continue to reinvent their brand while interpreting the latest trends? The print-tastic brand has been around since the 1950s, and still delivers iconic, bold printed accessories.
This Emilio Pucci Print Satchel is the ideal summer bag, perfect for a day or weekend getaway. My heart fluttered when I first saw it! I love to see an unexpected mix of colors that works well together – it inspires me to experiment when accessorizing to keep my look fresh and fun!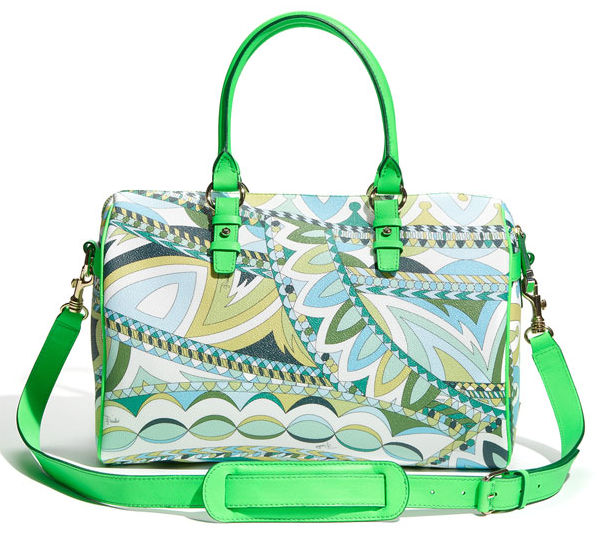 The structured satchel has neon green trim that complements the brightly colored print. Additional features include goldtone hardware, adjustable shoulder strap and a matching zip pouch. Since there are several different colors in the print, choose a color in the satchel to wear with a pair of white jeans, khaki shorts, or a denim skirt. Add a chunky wooden necklace or layers of bangles for contrast, and you're ready to go!
Buy the Emilio Pucci Print Satchel for $995 at Nordstrom.