It's Valentine's Day, and the best way to celebrate is with a big smooch for your favorite person! But first, get kissable lips with Revlon Colorburst Lip Butter and Maybelline Baby Lips. I have been hearing a lot of buzz about lip butters and wanted to see what the hype was all about. I picked up each product to try, and liked them both!
Revlon Colorburst Lip Butter is a buttery gel balm infused with mango, shea and coconut butter, that boosts moisture by 156%. This lip balm delivers gorgeous color while keeping your lips very soft and hydrated. I used the Tutti Frutti – a nice coral color – and all of the hues are vibrant and have staying power. My lips definitely felt moisturized when I used the lip butter and it's bright enough that you can use it in place of your usual lipstick. Revlon Colorburst Lip Butter is available at Ulta Beauty and at Drugstore.com.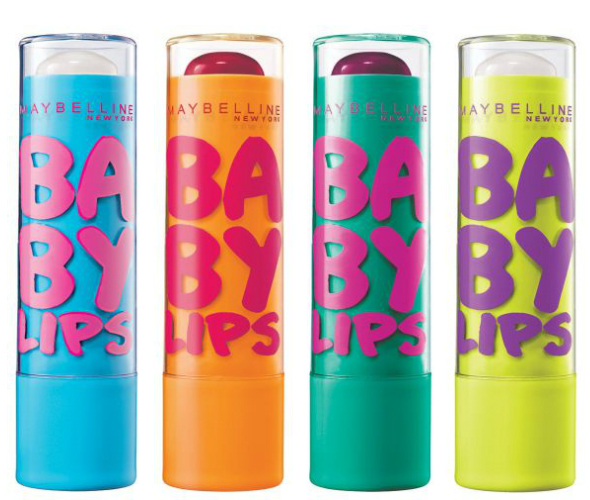 If you want more of a sheer wash of color, you may prefer Maybelline Baby Lips. This product was a little hard to track down, as many drugstores were sold out. Luckily, I found a tube in Pink Punch, a very flattering bubble gum pink shade, and it has become my go-to lip product. It glides on like a lip balm, is buttery and hydrating, and leaves a soft, subtle wash of color. Baby Lips is formulated to hydrate lips for 8 hours and visibly renew lips in 4 weeks, and the balm contains SPF 20 as well. Maybelline Baby Lips is also available at Ulta Beauty and at Drugstore.com.
Baby Lips comes in 6 different shades, and the Colorburst Lip Butters come in 20 shades so you will definitely find one (or a few!) you'll fall in love with! Get your lips kissably soft for Valentine's Day with these beautiful, buttery lip balms!