I recently went to get my eyebrows shaped at my local Anastasia counter and was excited to learn that in addition to all the brow goodies, there also is a skin care line. I love all of the Anastasia Beverly Hills
brow products, so I had high hopes for the skin care products too. I left my eyebrow shaping with some samples, and was looking forward to trying them. All of them are great, but I especially loved the Anastasia Line Erasing Crème Advanced. It is infused with Instalift Goji, an active glycopeptide derived from the Goji berry, which helps to lift and firm your skin, along with high-performance moisturizers and antioxidants that target fine lines and wrinkles.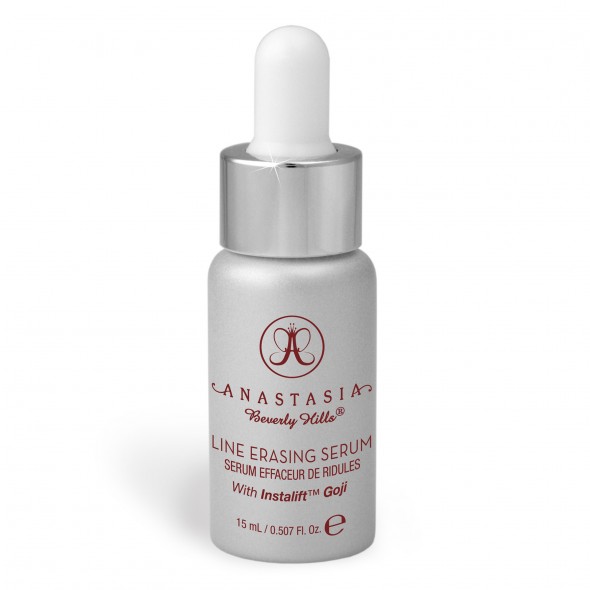 I absolutely loved the texture and scent of the crème. It smelled fresh and almost fruity and went on so lightly while delivering powerful moisturizing. After using it, my skin felt incredibly soft and smooth. Paired with the Anastasia Line Erasing Serum, the crème balances out the skin, improving its tone, appearance and texture. The serum also contains Instalift Goji, as well as a botanical blend of ingredients designed to hydrate and soothe your skin.
If you are looking for some new skin care products, give Anastasia a try. In addition to all of the brand's awesome brow grooming products, you can also shop for some wonderfully luxurious skin care. Click here to shop Anastasia Beverly Hills products
online.