One of our haute readers emailed us on a quest to track down this plaid ruffle shirt: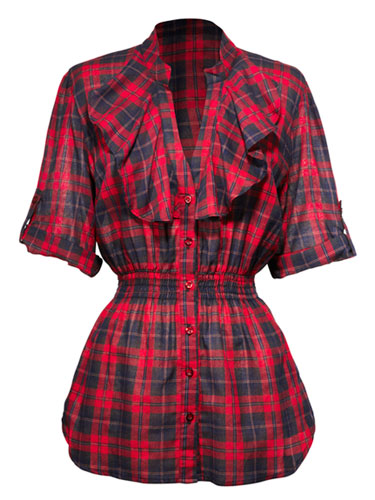 "Love this shirt but can't find it anywhere! Can you help me? Thanks! – Alison"
Well, Alison, the shirt is the Susie Rose Juniors Cinched Ruffle Front Plaid Blouse, from Walmart. It doesn't look like it's available for purchase right now so we picked several similar options for you to choose from: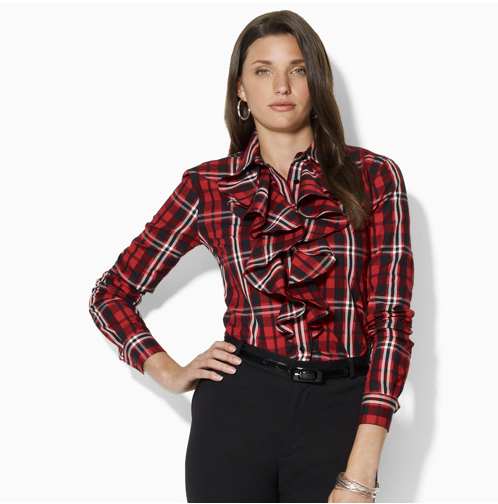 Nichol Ruffled Plaid Shirt, $39.99, Lauren by Ralph Lauren

Plaid Ruffle Shirt – RED, $19.99, Express

Libby Edelman Cotton Voile Button-Down Ruffle Shirt, $10, HSN

Drew Plaid Ruffle-Front Blouse, Red, $42.50, Last Call by Neiman Marcus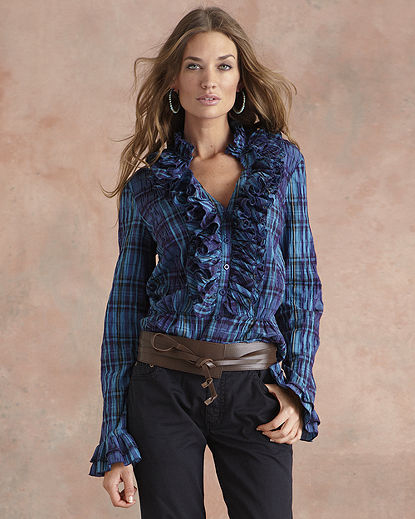 Newport News Plaid Ruffle Blouse
, $44, Amazon.com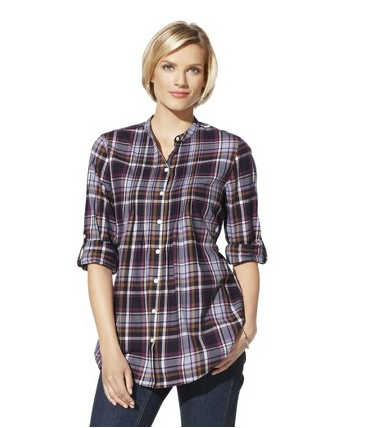 Target Merona® Womens Brushed Twill Top – Purple Plaid, $20, Target
And here's a few more:
Hope this helps. Let us know what you get!