What's Haute has kicked off it's '30 Days of Holiday Gifts' series! We've sorted through the best in beauty, fashion, accessories, home goods and more across the web to help you select the perfect holiday gifts! Check back daily to see our holiday gift pick of the day.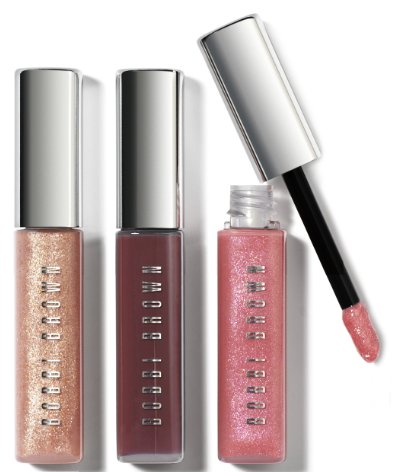 One of our favorite stocking stuffer ideas is the limited-edition Bobbi Brown Lip Gloss Trio. We can't go an hour without applying a fresh coat of lip gloss. It's our must-have beauty item! Bobbi Brown delivers timeless color palettes, all formulated to create a smooth, natural, and healthy look, and believes that "makeup is a way for a woman to look and feel like herself, only prettier and more confident."
The set includes three gorgeous shades: Pastel High Shimmer Lip Gloss, Bare Sparkle High Shimmer Lip Gloss, and Aubergine Lip Gloss. These neutral tones look great against any complexion, and can be worn for a subtle pop of color or layered over lipstick for extra shine.
Buy the Bobbi Brown Lip Gloss Trio for $38 at Neiman Marcus.