What's your beauty resolution for the New Year? Is it to switch up your makeup routine, or maybe trying out a new hairstyle. Personally, I'm always on a quest to achieve picture-perfect hair. It may sound unattainable but believe it or not, it's is just a matter of finding the right products for to use. I think I may have finally perfected my hair styling routine and want to let you in on some of the best hair care and styling products that I've discovered.

If you have hair that tends to be frizzy, brittle or dry, I highly recommend Redken All Soft Shampoo & Conditioner
. Made with Argan oil for intense softness, the shampoo and conditioner are exceptionally thick and creamy, and smell wonderful as they soften your hair. Leave the conditioner on for a few minutes and your hair will feel like silk when you rinse it off. I have never experienced a greasy or heavy feeling with it, which is a plus for such a rich product.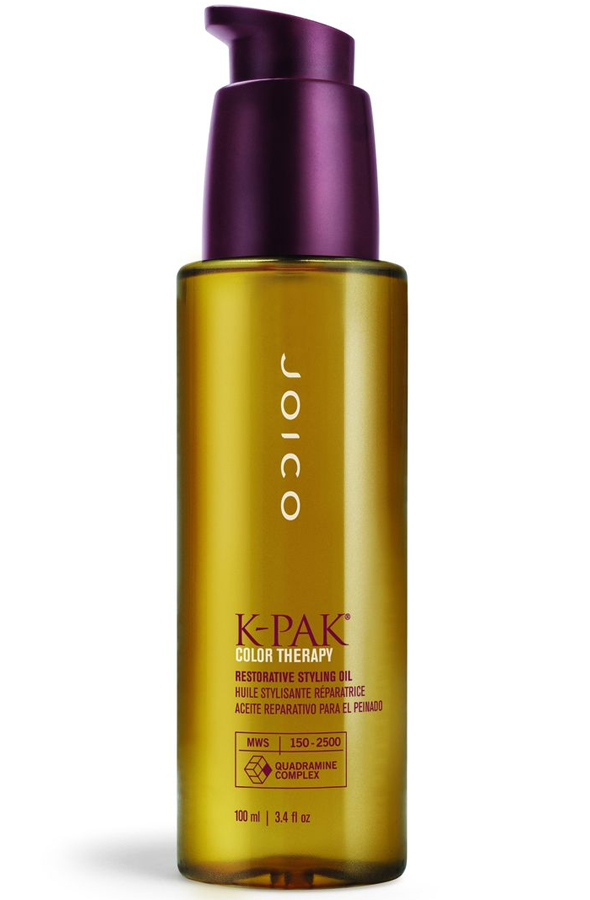 After conditioning, I have been using Joico K-Pak Color Therapy Restorative Styling Oil Hair And Scalp Treatments
. With just one pump of this hair and scalp oil, I run it through my hair, which leaves it soft, manageable, frizz-free and shiny. It helps to prolong hair color by sealing and nourishing your hair's cuticle. K-Pak Color Therapy Oil addresses your hair's 'B-layer', the outermost layer that is the most vulnerable to damage. After just one use, breakage is reduced by 65%, and with continued use, hair color is more vibrant and lasting. With this oil, your hair really shines!

For styling, I highly recommend Gel Me Maximum Hold Styling Gel by J Beverly Hills
. This lightweight styling gel is alcohol-free, infused with aloe and nettles, non-sticky and provides maximum hold. A few pumps of Gel Me scrunched through my hair leaves my curls defined, frizz-free and shiny, without any sticky or crunchy feeling. If you currently are using a styling gel that contains alcohol, you will notice a huge change in your hair's health by switching to an alcohol-free formula. I was skeptical that a more natural gel could provide the hold I like, but I have been using this gel for a few years now and it truly provides a maximum hold.
I hope you'll give some (or all) of these salon products a try at home. They'll definitely help you on your quest to find picture-perfect hair. When your hair is soft and healthy, you look and feel your best. Put your best hair forward in the New Year, and shine on!